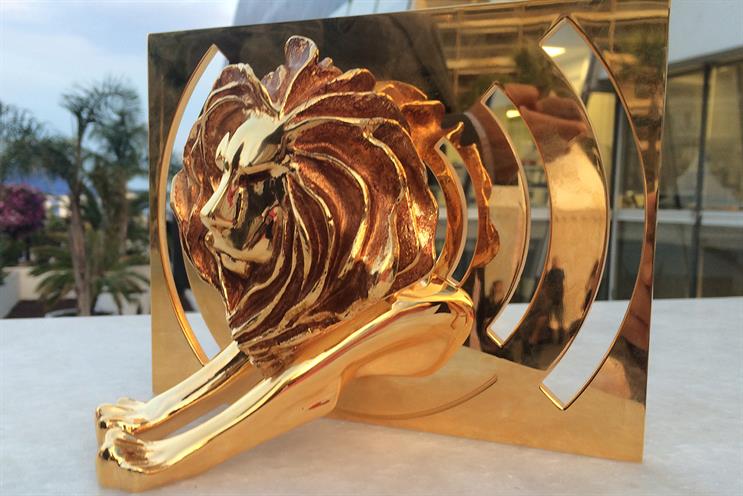 The network's chief creative officer certainly achieved the latter with a provocative piece in Campaign US, accusing the industry of sacrificing integrity in its hunger for awards and, in doing so, debasing the value of the awards themselves. However, it has to be remembered that Kassaei is no stranger to awards show controversy. In 2012, he kicked a hornets' nest with claims about tactical voting at Cannes and allegations that some WPP jurors had been briefed to "kill" Omnicom networks. WPP derided his claims as "laughable nonsense". Twitter reaction suggests his latest broadside will polarise opinion in much the same way. "Can only hope this makes waves, not ripples," one supporter Tweets, while another praises Kassaei for "taking a stand against the bullshit of most award shows". Not everybody is convinced, though, with Kassaei coming under fire for being "weaselly". As one critic remarks, if DDB feels so strongly, why bother entering awards at all?
Awards body
Tim Lindsay, chief executive, D&AD
"I agree with much of what Amir Kassaei says, although it would be wrong to tar everybody with the same brush. With awards now so important to networks and clients, a lot of agencies have become adept at managing the process.
"That said, most of the abuse has been stopped. Submissions for the major shows must be for real products with real briefs. The work must be shown to have run and the client must have paid for it.
"We need to get back the purity of the ideas on which awards schemes were founded, with entries that not only conform to the letter of the rules but the spirit of them too."
Awards body
Philip Thomas, chief executive, Lions Festival
"I loathe scam because it gnaws at the integrity of the whole business, and we have learnt over many years how to try to root it out. "There are some small-scale ideas that win Lions, but most people see this as a good thing, showing what's possible and inspiring others.
"If you look at the Grands Prix in 2015, the winners were Volkswagen, Procter & Gamble, Apple, Vodafone, Under Armour, Volvo, John Lewis, Google, AstraZeneca, Domino's… massive global brands.
"Maybe that's the main reason that creative awards should matter to agencies: because increasingly they matter to clients, who can see that creativity drives their business."
Creative
Caitlin Ryan, executive creative director, Cheil London
"Like the boy who pointed out that the emperor has no clothes, Amir Kassaei is absolutely right. Everybody is aware of the awards scams that have been going on. It's disgraceful and the fact that a major network such as DDB is prepared to make a stand will give confidence to others to make their voices heard.
"Scam ads are a terrific waste of the creative resource that we should be focusing on clients to help transform their business fortunes.
"When I was at Karmarama, we would only submit work for awards if clients wanted us to. The emphasis must always be on doing what's right for your clients."
Creative
John O'Keeffe, worldwide creative director, WPP
"There are now so many awards, some of them quite worthless, that I've made it a policy to pull WPP out of almost all of them. "Cannes is important because no other awards show carries such clout. So too are the Effies and it's no coincidence that, as our creative performance at Cannes has improved, so has our success at the Effies. By and large, it's the best work for big clients that wins.
"But Amir Kassaei can't have his cake and eat it by saying DDB isn't interested in 'empty' titles like Network of the Year but claiming that, if it wins them, it will be proof of DDB's brilliance."