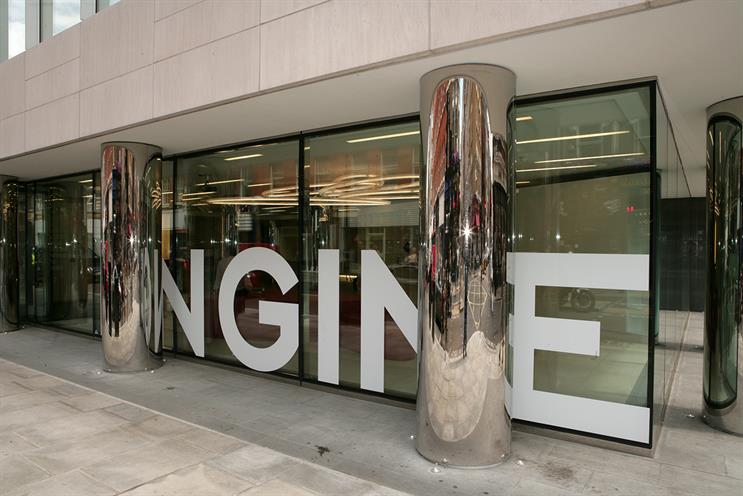 It has been a sobering few weeks for enthusiasts of advertising history.
Only five years short of its centenary, the agency founded by Philadelphia entrepreneurs John Orr Young and Ray Rubicam succumbed to digital disruption and was merged into fellow WPP shop VML to form a new "brand experience" agency under a name – VMLY&R – derided from almost all quarters.
Then, last week, Campaign revealed that Engine is planning to cull its agency brands, including WCRS and Partners Andrews Aldridge. That the news came to light only weeks after Wight Collins Rutherford Scott was named by this publication as the 13th greatest UK agency of the past 50 years underlines the lack of sentimentality in today's advertising industry.
Of course, plenty of brilliant and successful agency brands have disappeared from view over the years – from Boase Massimi Pollitt to Collett Dickenson Pearce to Howell Henry Chaldecott Lury. Yet, as rumours grow louder that WPP may be sharpening the scythe for its other creative agency brands, the question must be asked: does anyone outside adland actually care?
Would a strong and capable agency by any other name smell equally as sweet to clients, or is there still value in the fame and reputation built up by hard graft and creative genius over a long period of time? We asked the industry for its view.
James Murphy
Co-founder and group chief executive, Adam & Eve/DDB
Plenty of clients care, perhaps because they're technically in the ad bubble or closely adjacent. Agency brands work for them like their own brands work for consumers. They're a promise of performance based on recent delivery and perceived prowess. Strong agency brands give their customers the belief to buy bravely and invest with conviction. Perhaps that belief can almost distort decisions – you know the scene, where Mother and McCann pitch the same idea, but somehow one just seems more beguiling. Even in the age of rampant procurement and consultancy beige, a strong agency brand can put you one-nil up at kick-off in terms of pitching ideas or winning pitches.
Debbie Morrison
Director of consultancy and best practice, ISBA
No is the short answer. It's not about agency brand or name but about the work, the talent and the results. Gone are the days when a few agency brands dominated. We inhabit a new era, with new marketing talent – talent that has no history with any agency brand – seeking progressive new ways of working with whoever can deliver growth for their organisation. In our initial conversations with brands regarding pitches, it is now rare for them to name any one particular agency; what they do name, though, is groundbreaking work they like.
Paul Bainsfair
Director-General, IPA
Sadly, I don't think people outside of adland do care. But let's not beat ourselves up about this. It is the way of business. Companies come and companies go. In fact, if you look at the Fortune 500 companies from 1955 to 2016, only 12% remain. The same can be said for adland, with a few notable exceptions like Ogilvy, JWT and McCann, precious few of the ad agency titans from the 60s live on today. It is of course sad for those involved – those who have invested in the agency itself, helped create the agency identity, have lived and breathed it. But they, and the wider adland community, must take heart that while their agency may no longer exist, their work can live on, for which BMP's "Martians" and CDP's "Hovis lad" and WCRS's "I bet he drinks Carling Black Label" are true testament.
Natalie Cummins
Chief executive, Zenith UK
Clients still care about the famous big-name agencies of yesteryear, because it is these agencies that still inspire clients today to do award-winning work. However, the world has changed and so has the way we consume media – while a great Christmas ad still gets the world talking, great customer experience is more likely to win loyal, long-term brand fans. Fans that will remember the brand, not the agency, for that experience. I think there is still perception in some quarters that only the traditional agencies must have the talent to make brands famous in the way they used to, rightly or wrongly.
Yilmaz Erceyes
Marketing director, Premier Foods
Yes, as long as they continue to attract, nurture and retain the best talent. A key determinant of the effectiveness of any campaign is the strength of the creative idea and that all boils down to the strength of the planning and creative teams. I'd argue great planning and creative teams can deliver exceptional work from a weak brief, but even great briefs can't get mediocre teams to produce top-class work. So it's critical for any agency to find ways to motivate and retain top talent in a world where expectations of the new generation of talent pool is shifting.
Chris Hirst
Chairman, Havas UK; chief executive, Havas Europe
No.