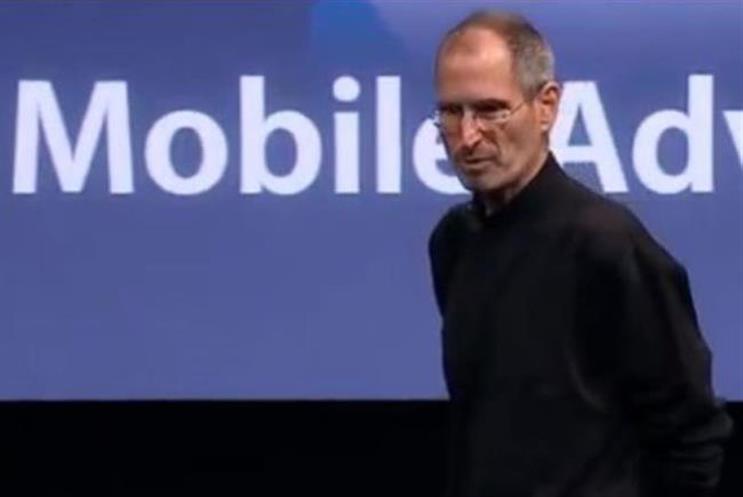 Those would be my top-line reactions to the (unconfirmed) news that Apple is moving to a self-serve only iAd business and disbanding its sales team.
To say Apple has struggled to fully capitalise on its mobile advertising opportunity is obvious. Why it's only managed to attract less than 5 per cent of mobile ad revenues is more complex. It's expensive and convoluted to buy, to highlight two reasons among others.
It feels like a moot topic to discuss here. What happens next to iAds is a more interesting thing to ponder.
Clearly publishers and developers immediately increase yields from their current advertising efforts. Quickly they can better control yields via their own SSP/DSP and so begin to optimise their inventory to deliver better, more cost-effective results for their advertiser partners.
In the medium term, iAds will form a significant part – due to its premium nature and iOS' burgeoning reach and high-end user base – of a totally programmatic digital media marketplace that's not far around the corner.
When you track – even using rule of thumb – the rise of the amount of ad inventory available via programmatic buying, you can see that the writing is on the wall for old-school ad sales teams selling spots and slots. Add to that consumers' relative, growing desire for content over advertising in every channel and you can clearly see the imperative to build a different future for any type of advertising business.
So the Apple leadership is embracing – rather than denying – this inevitability and getting out of a line of business that, frankly, doesn't add to the company's carefully crafted corporate persona either.
What's less clear is how Apple will attempt to control the creative output of all the above – and how people are targeted via data. Apple's brand appeal to its – at times – fanatical user base is as much about the kit as about the experience using the devices can deliver. The development of ad-blocking on iOS9 is a clear signal that Apple wants to help its users choose how they are advertised to and by whom.
It's easy – and a little worrying – to imagine Apple users living in the Apple ecosystem without the interruption of any advertising at all.
Given these users tend to be affluent, younger and on their devices for higher than average time in a day, this could force advertisers even more quickly into developing new ways to speak to and influence potential customers. So the case for accelerating a branded content play for almost all advertisers strengthens.
Right now, planners won't be worrying too much about Apple's rumoured change of tack. They will, however, soon be grappling with what this re-direction from Apple – and its possible knock-on effects – means for them and their clients.
Jem Lloyd-Williams is the executive director for product and innovation at Vizeum UK.
This article was first published on www.www.prweek.com