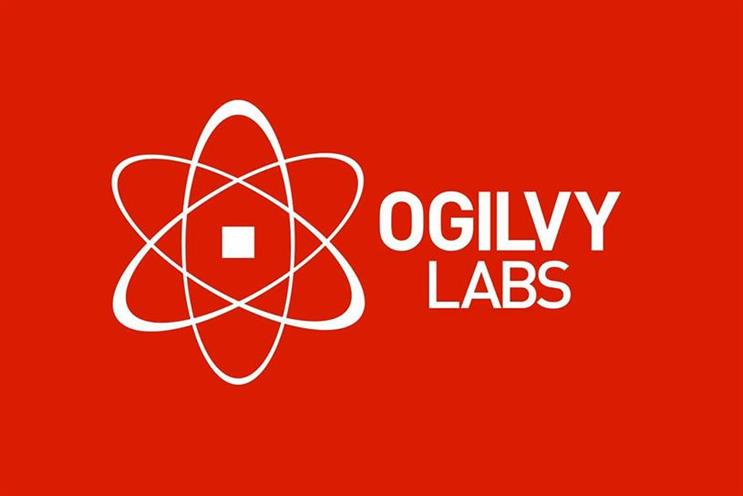 Ever since joining Ogilvy 16 years ago with a brief to drag the group from the analogue into the digital age, she had always been well aware of the precariousness of her position. Not least because, as a research and development specialist and not a revenue generator, she understood the importance of having influential internal advocates and of how any change in the group's bean counters could spell disaster.
"It's never easy for anybody working in research and development – and not just those in agencies," she points out. "Not only are you a disruptor but the fact that you're a cost centre means you're always in the financial director's sights."
Nevertheless, Ogilvy's decision to dispense with Ogilvy Labs will reverberate across the industry. It was seen as a pioneer when it launched in 2007 to educate and stimulate innovation at a time when mobile was seen as The Next Big Thing and Facebook was emerging as a communication game changer.
Ogilvy Labs and its like represented a significant step forward from the Mad Men era, when big agencies had departments devoted to understanding the science of advertising but not to innovation. Today, a number of large agency groups have innovation arms, including Abbott Mead Vickers BBDO, Bartle Bogle Hegarty and R/GA.
Ogilvy has presented the closure of Ogilvy Labs as a cost-cutting measure and described it as a victim
of its own success. Annette King, chief executive of Ogilvy & Mather Group UK, claims Ogilvy Labs has helped successfully embed innovative thinking across the group and within many of its clients.
Marc Curtis, TMW Unlimited's head of labs, suggests innovation teams within agencies can stifle what they seek to achieve: "It sends a message to the rest of the team that innovation happens inside a bubble and anyone outside it is less innovative."
Unsurprisingly, Yershon doesn't buy this. "It's all very well saying that innovation should be everybody's responsibility," she counters. "But how can it be done when you have so much else going on?"
Tom Sharman, who was one of Yershon's team, claims labs are important because of what they represent: "The problem is big agencies suck at innovating and need encouragement. An innovation department is like a Rolex. It's not necessarily needed but looks good to clients and is hugely valuable."
The demise of Ogilvy Labs has highlighted the uncertainty about what agency labs are for. For example, should they be developing and licensing products their clients could be persuaded to use?
Yershon says this has proved difficult because of conflict-of-interest issues: "The techies want labs to be experimental and the business people want them to produce products they can sell to clients. Everybody has a different opinion on what labs should be."
In such an environment, she asks, how many labs will continue escaping the scrutiny of cheeseparing financial directors when there are savings to be made?
INTERMEDIARY

Robin Charney
Business director, digital and innovation, AAR
"In closing Ogilvy Labs, I think Ogilvy Group is being a bit short-sighted. Clearly there was a budgetary element to its decision but Oglivy Labs was very much a pioneer when it launched. It showed Ogilvy to be forward-thinking and open to innovation, while underlining its belief in the future.
"It would be sad to see it going back on that because, during the past 18 months, I've had countless conversations with clients needing help with the changes now happening in their marketplaces at lightning speed. However, agencies still have to figure out how the labs model is going to evolve."
AGENCY

Ben Fennell
Chief executive, Bartle Bogle Hegarty
"We regard BBH Labs as the tip of the spear in our agency's innovation programme, which is so important because innovation is a never-ending journey. As an incubator for new ideas and ways of working, the lab is as relevant now as it's ever been.
"While it doesn't contribute directly to profits, we've never looked at it as a revenue generator. Like our clients, we don't see innovation as making a contribution to our P&L but as an investment cost for the future. "However, labs may not be for everybody and Ogilvy has clearly decided that Ogilvy Labs has served its purpose."
MARKETER

Amanda Mackenzie
Incoming chief executive, Business In The Community
"Would I, as a client, appoint an agency because it had a lab? Everything else being equal, I might because it would suggest its staff believe innovative thinking to be important.
"But it's also the case that lots of companies are themselves 'hot-housing' ideas for delivering better customer service. And Ogilvy's decision to shut Ogilvy Labs comes as Shoreditch seems awash with companies selling innovation products, so competition in the sector is very fierce. "In the end, though, it comes down to agencies delivering the best work for their clients, lab or no lab."
AGENCY

Jonny Spindler
Chief innovation officer, Abbott Mead Vickers BBDO
"Many agencies have tried and failed at building a technology lab of some sort. Commercial models and cost realities aside, the immediate reality is that the mindset of a lab is more important. "A lab implies 'pushing' briefs out of the core of an agency.
A better way of thinking is 'pulling' great new talent and skills into the agency. That is where the long-term change and innovation will happen. Of course, it's exciting for agencies to say they have a unit of people working on tomorrow's big problem, but clients would feel more excited hearing we have some amazing people working on today's big problem."