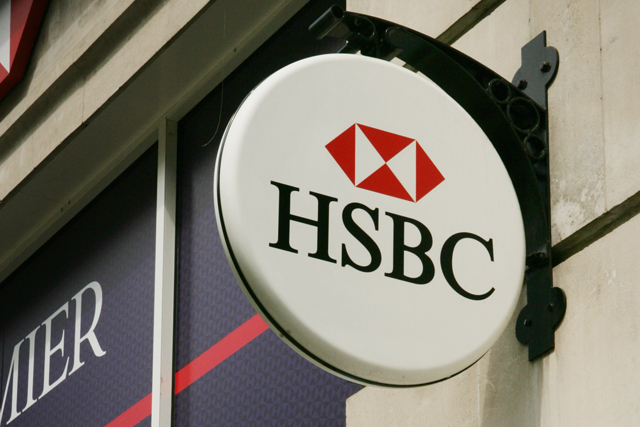 The bank has arguably the most recognisable marketing in the entire sector. The move away from its long-held positioning as "the world's local bank", motivated by a £2bn cost-cutting drive across the firm, had seen the adoption of a similar creative, albeit with ads which focused on what business and trade might look like "in the future".
As a business, HSBC has suffered its troubles of late. Earlier this summer, a US Senate report alleged that the company laundered over $15bn from insalubrious clients in countries such as Mexico and Russia. It also accepted culpability for mis-selling complex interest rate derivatives to small business customers, and has put $2bn aside to cover the various misdemeanours.
None of this, one would imagine, could be blamed on the bank's marketing. Unlike UK rival RBS, it has not been embarrassingly forced to pull advertising due to its product being hi-jacked by fraudsters; nor, unlike Barclays, has its marketing become the subject of protest as a result of the Libor interest rate-fixing scandal.
Yet, according to industry experts, the review has been some time coming. "Eight years is a long time, so I'm surprised it has taken HSBC this long to review, as WPP 'lock-ins' are generally very strict," says Helen Edwards, Marketing columnist and partner at Passionbrand.
Vince Mitchell, Professor of Consumer Marketing at City University, agrees: "Given HSBC's huge marketing budget, the very long uncontested relationship, and the dropping of their previous long running campaign, it has provided procurement with an opportunity to secure a better cost and creative deal."
However, there may be opportunities for HSBC to refresh its marketing approach – as well as cut its costs – as a result of a review.
Edwards points to fellow WPP client Ford, which insists the agency network allocate a certain amount of budget to its TRAIN (Talent Resource And Insight Network) initiative, seeking talent and ideas from outside its incumbent agency teams.
Mitchell also senses that HSBC may be ready to adopt a more roster-based approach, becoming less reliant on its primary agencies JWT and Mindshare. "With a new focus on creative content, HSBC are looking to capitalise on other more hungry, more creative and less costly agencies in the market," he says.
"While WPP has global reach which is an advantage for a global bank, much of that reach is via a collection of agencies, rather than a single unifying entity and HSBC seem confident that having spent many years working with different agencies within WPP, they now have the internal competence to deal with working with multiple independent agencies."
Joe Clift, former brand and customer marketing director at Lloyds Banking Group and founding partner at consultancy CWA Marketing, agrees that – for all the focus on procurement and efficiencies – HSBC's priority will be to ensure it has the best brand positioning and campaign platform it possibly can.
"HSBC will be looking for a sharpened view on how to win in a world of media channel and consumer touch-point evolution," adds Clift. He also identifies a need for the brand to establish clear "lines of sight" between global and local teams, which remain critical when maximising local insight with centralised global marketing function.
Perhaps the final word should go to Chris Clark, group head of marketing at HSBC and the person heading up the review. Clark has previously told Marketing that HSBC looks for "a good sense of control" in its agency relationships, but also "talent from all over the world on [its] briefs" – something WPP has strived to do by providing the brand support with 48 global offices.
Due to a fundamental restructure of the business, HSBC admitted it could no longer lay claim to the tag of the "world's local bank". Its review of its agency relationships may shine a light on other areas for change it had yet to consider.
Follow @alex_brownsell