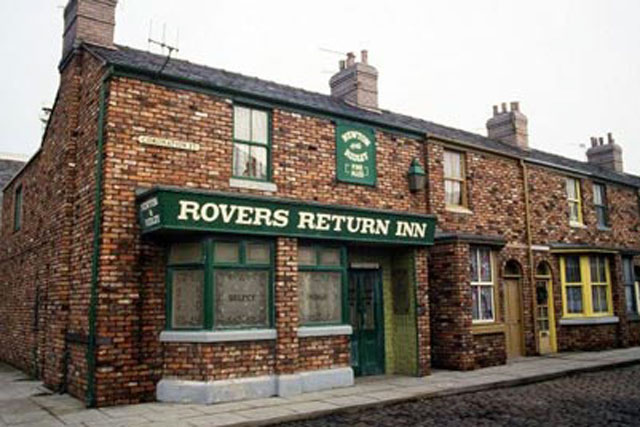 What does cable mogul John Malone's (Liberty Global's chairman) raid on the Rovers Return ([ITV) yesterday tell us about where the UK media industry is today and where it is headed?
The last 18 months have witnessed an inflection point in the UK economy and – in spades – its advertising markets. Let's not forget: we entered 2013 still in the doldrums; the ad market was expected to be stagnant; and the forecast said heavy weather for TV. But ever since broadcasters have been showered with pennies from heaven.
The verdict from US-based media mammoths has been unequivocal – confidence in the UK is back, and it is back big. After several lean years for the large investment banks (our hearts bleed), it has been a bonanza, as deal after deal has swept over the UK broadcast sector.
First Liberty pounced on Virgin Media for $24 billion (£14 billion), then Viacom stumped up £450 million for Channel 5 in May, closely followed by Liberty and Discovery's £550 million foray for the TV producer All3Media.
On one level, the six per cent stake in ITV, valued at £481 million, is a tactical play. Sky needs cash to consolidate its European interests. It had been looking to place the stake with financial institutions, but Liberty made a move. Whether this is a prelude to a full bid by Liberty – which they have ruled out for the time being – or just a clever trade, time will tell.
Either way, ITV is now firmly in play and it will probably only be so long before a US-based global player finally snaps it up. The share price says the market agrees.
At the heart of these moves – and to some extent the rebuffed Fox/Time Warner offer – is a recognition of the value of content production and ownership by those in the cable and channel distribution game.
Mobile devices and Netflix-style over-the-top delivery pose a threat to old distribution models. Content is the defence. So, all this activity is very instructive while the advertising and media agency world adjusts to the long-term breakdown of traditional advertising. We all need to be in the content business now.