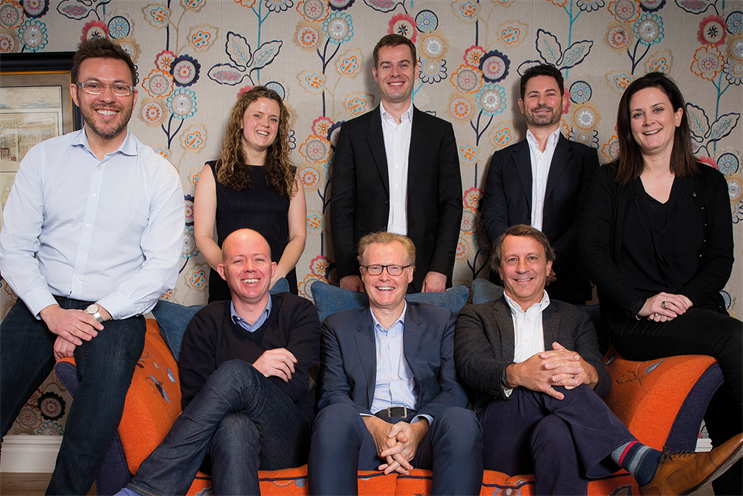 These days we are all linked-in – especially those around the table at Campaign's The Interconnected Marketer event. Asked to "spill their connections", names dropped included those of Premiership footballers, pop stars, titans of industry and conceptual artists.
In the networked age, even six degrees of separation is too much – we expect an ever-closer relationship, with people and brands alike.
Consumers intuitively form networks, and brands get to become involved only if they can offer value or usefulness. Frictionless experiences, such as Netflix, raise expectations for all. "People now expect Amazon-style service from their bank," said Matthew Heath, chairman of LIDA. "They don't care that the plumbing is much more complex."
With tools such as AI and marketing automation, said MBA CEO Stephen Maher, "it might take more effort and investment for HSBC [than] Uber, but companies that don't make those decisions around tech investment will fall by the wayside".
While technology is less of a challenge to interconnectivity, clients' own internal structures, processes and siloed thinking can frustrate.
Sinead Bunting, European director of consumer marketing at Monster, said companies were further hampered in their efforts to communicate internally by a plethora of analytics that made meaningful conversation between departments a nightmare.
The solution, it was felt, is to adopt a more holistic approach, but this needs board-level intervention. In addition, the reward culture needs to be rewired toward showing that interdependent business objectives are being achieved.
With multifaceted technology platforms now going across organisations, this should be easier to achieve, and for marketing, digital can now perform both acquisition and brand roles, making tracking and allocation of efforts simpler.
All this raises the spectre of intrusion. Consumers are increasingly aware of the power they hold in their relationships with brands, and not all want an intermediated experience. However, there was agreement that consumers would accept data use if it led to better or more seamless service. Brands need to be more transparent and lean toward giving customers more control of their data.
Mark Creighton, chief operating officer of Dentsu Aegis Network UK & Ireland, said: "Consumers are only worried about data use when it is not used properly – they've seen an ad seven times and switch off, hence the rise of ad-blockers. As an industry, we're doing it badly. Brands need to think long term, not about the next eight weeks."
Interconnectivity has wider implications for agencies, in that it behoves them to accept a role that goes beyond the marketing brief to one that addresses business objectives. The underlying question isn't always in the brief, said Heath, but account teams may not have the time to see this. Leaders must create the space required. A day spent learning about a client's business can prove more fruitful than time spent addressing a brief.
Working smarter

"Clients want powerful and strong partners that can point to where synergies exist," said Nick Graham, global director, digital marketing and media at Huawei. "It's no longer the case that the ad agency leads." The flipside of this new level of democratisation is that agencies' roles are prey to others, particularly consultants, who will buy agencies to get past the common complaint that they are bean-counters with no creative chops.
Collaboration is no longer the hot potato it was; agencies claim they are now better at the process. Working smarter means recognising that not every agency has to be at all meetings, and that partners should come together only for maximum effect.
A bigger challenge, as agencies diversify, is to ensure new voices get heard. A junior data person might be intimidated at speaking up, but their insight may be most crucial. "We need to unlock the introverts and extroverts," Creighton said.
Such approaches are ultimately based on a schooling that interconnectivity is "a good thing", but is this always the case?
Michael Islip, chief executive of DigitasLBi, said research it was conducting with the MAA and UCL would quantify the value of collaboration. "It is hard work and there are costs involved, so clarity is needed on whether it's worthwhile," he said.
For Mondelez global brand strategist Philip Jackson, refining interconnectivity shouldn't make brands forget the importance of output or the need to surprise and delight. The key is to choose wisely.
"Just because you have access to the full toolbox, it doesn't mean that you have to use every tool just to hang a picture," he said. "Brands are telling a story, but it can be presented chapter by chapter."
---
"The organs in the body all work together to keep you alive, they don't compete for a bonus"
Philip Jackson
"Consumers are only worried about data when it is not used properly. As an industry, we're doing it badly"
Mark Creighton
"I'd like to see more diversity and diverse thinking. We need to see things through more than one lens"
Sinead Bunting
"There's a danger that we end up doing everything 'quite well'. You have to allow for some tension and a spark; you need space to surprise and delight"
Matthew Heath
"Consumers are starting to reject having their experiences run by brands"
Michael Islip
"We need braver agency partners to point to where the synergy is. It's there for the taking"
Nick Graham
"If activities become 'over-processed' and flat – then agencies have a duty to disrupt, shake them up"
Stephen Maher
Group photo (back row, l-r) Philip Jackson, global brand strategist, Mondelez International, Maisie McCabe, acting UK editor, Campaign, Mark Creighton, chief operating officer, Dentsu Aegis Network UK & Ireland, Nick Graham, global director, digital marketing and media, Huawei Technologies, Sinead Bunting, European director of consumer marketing, Monster (Front row, l-r) Michael Islip, UK chief executive, DigitasLBi, Stephen Maher, chief executive, MBA and chairman of The Marketing Society, Matthew Heath, chairman, LIDA