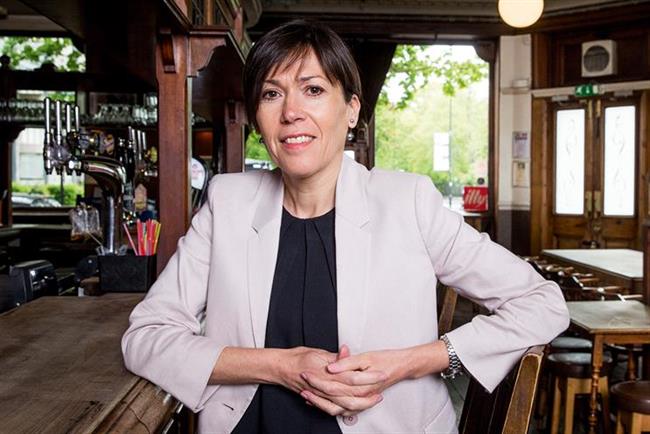 Pippa Glucklich, UK chief executive of Starcom, Nikki Mendonça, EMEA president of OMD, Tracy de Groose, UK & Ireland chief executive of Dentsu Aegis Network, and Paul Frampton, UK & Ireland chief executive of Havas Media Group, are all leaving their roles. Of this group, only Mendonca has announced her next move.
The shake-down is showing no sign of abating. Earlier this week, Publicis Media revealed that Amanda Morrissey has been replaced as UK chief executive by Sue Frogley, who was most recently president of global solutions at parent company Publicis Groupe. Morrissey is moving to a global client strategy role.
As concerns around transparency mount and life at the big agency groups gets tougher by the day, what does it really take to be media agency leader in this environment?
Colin Gottlieb,

chairman OMD Worldwide and chief executive of Omnicom Media Group EMEA

"There's no question being a successful leader today is much harder. There's less time to think, less clarity from others (whether deliberate, negligent or incompetent), more complexity and greater fear (of everything even if largely irrational). But there is huge upside because inevitably stronger leaders will emerge; people who don't do bullshit, people who focus only on what matters, people who know you can't buy reputation. And people who are prepared to challenge corporate headwinds (on all sides) using sustainable improvements in professional and personal performance as their leverage. Our business remains an Aladdin's Cave of opportunity, for some."


Matt Adams,
chief executive of Havas Media UK and International


"The question implies that the qualities are different now to what they were six months ago, and in many ways they are. You need to be a total hybrid as a leader; as comfortable with martech as you are with strategy and planning, as engaging in a budget planning meeting as you are challenging a CMO on latest work. Have a clear plan and don't get diverted. Be resilient - build the right team around you and create agility by removing all barriers to experimenting with changes in the model. And never forget to have a laugh on the way."
Lucy Davis,
head of brand partnerships, The Specialist Works
"It doesn't matter the sector or industry, honesty, confidence and commitment are all key traits for strong leaders. In media specifically, transparency is really important, especially with difficult, or unpopular decisions. Even brilliant leaders often neglect their own support systems and need to make sure they have excellent teams whom they delegate to. They need to have a clear vision, empathy and be actively looking to hire people who they believe are more able than they are."
Andrew Stephens,
founding partner, Goodstuff
"A good partnership. As recent weeks have shown, leading a successful media agency as a lone CEO can be very difficult, which is why I share these responsibilities with my trusted business partner, Ben Hayes. We share the same vision for the agency but in person, are very different and so as a team we are able to deal with the multitude of both emotional and rational needs thrown at us each day. We tend to divide roles by internal and external, and if we had conventional C-Suite roles, which we don't, Ben would be our CEO whilst I'm the CMO."
Nick Manning,
chief strategy officer, Ebiquity
"Great leadership is the same in every business. Media agencies need great business leaders more than ever, gifted people who are more than good media technicians who have been promoted. They need to be able to bat, bowl and field to a consistently high standard, and be financially highly capable. They need to have a growth strategy that builds revenue and margin through strong pricing, up-selling and success-based fees, not just new client wins.
A primary skill is the ability to speak the client's business language, understand the key drivers of business, not just media, success and articulate how the agency contributes to that success, with evidence. They should avoid the temptation to portray their agency in a way that clients don't appreciate by over-playing the latest hot buttons such as addressable TV, especially in pitches. And most of all they need to be relentlessly positive, even when the whole world seems to be caving in. A sense of proportion is probably the most important personal attribute right now, but in short supply."