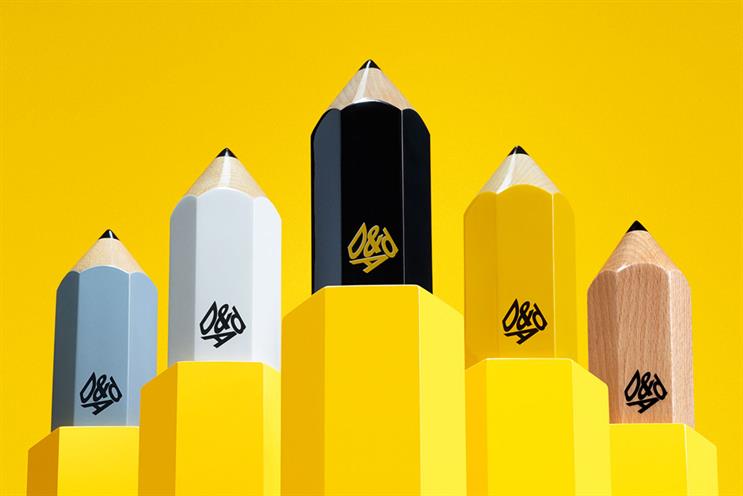 Media planning is getting its own category at the D&AD Awards for the first time this year.
Announcing the new award at the end of 2015, D&AD's chief executive, Tim Lindsay, listed his reasons for the move. First, D&AD wanted to recognise the contribution media planning makes – and has always made – to great advertising. Second, it wanted to reflect the increasingly blurred boundaries between disciplines.
"A lot of media thinking happens outside of media agencies and a lot of creative thinking happens inside media agencies, and we need to recognise that," Lindsay explained, citing Snickers' "#YNYWYH" Twitter campaign featuring Katie Price as an example.
Tess Alps, the chair of Thinkbox, has been chosen as the inaugural media jury foreman. She told Campaign: "I remember spending 13 years at PHD and seeing creative agencies pick up awards for work we thought we had contributed to a great deal.
"I think everyone had noticed that some of the best D&AD winners of recent years had brilliant media thinking that had been the spark for the creative execution. The Honda Type R campaign, for example, began with a fundamental understanding of media and technology. And then there's the Lego ad break, of course."
Tipping PR agencies as potential big winners, Alps explained: "We've had to be very strict with ourselves. Someone won't win just because it's a great piece of content or a fantastic app – it must be the media thinking that has led to the great work."
D&AD's yellow and black Pencils have long been two of the most coveted awards. It is perhaps because they are so hard to win that agencies consider them worth winning.
But the creative community's fondness for the awards can sometimes stray into possessiveness. Most changes introduced by D&AD that widen the field of potential winners have provoked at least some grumbling – be it the decision to accept work from outside the UK or the introduction of wood and graphite Pencils.
Will the new media category be greeted with cries of "the barbarians have broken through the ramparts"?
Yes
Sue Unerman, chief strategy officer, MediaCom UK
"Giving work an award without considering the media plan is like judging a place without travelling there. You don't judge a media award without taking into account the work. Let's recognise that the reverse is also true."
Yes
Peter Souter, chairman and chief creative officer, TBWA UK
"D&AD should celebrate ideas. In all their forms. If someone has a great idea about how they might reach the public in a new and arresting way through media, they deserve to be celebrated, I think. Don't you?"
Yes
Ann Wixley, creative director, OMD UK
"It's like the glass Lion. It's necessary until we've flattened the hierarchy of ad creativity above other applications of creativity. As a D&AD media judge this year, I'll be rewarding ideas that made the most of both medium and message."
Yes
Justin Tindall, chief creative officer, M&C Saatchi
"Of course media deserves its own category. The question is: why now? I hope it's not D&AD getting sucked into the money-grabbing category expansion and duplication arms race being cynically operated by other awards bodies."