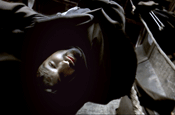 For years and years, everybody knew at least two pieces of solid dietary information. An apple a day kept the doctor away, and a Mars a day helped you work, rest and play. Two very different concepts that, in a less regulated time, were taken for truth.
In 1995, Mars brought to an end an advertising campaign, based on a simple and effective jingle, which had been running since 1959 and had become part of everyday life.
Last week, the company tried its hand at some brand voodoo by resurrecting the campaign, albeit with a shorter "Work, rest, play" line for today's audience, with an ad by Abbott Mead Vickers BBDO.
However, the use of nostalgic advertising is a minefield that, if not negotiated carefully, can undermine years of brand heritage. In recent times, a number of agencies have had a go, with varying degrees of success. Many point to CHI & Partners' reworking of HHCL's "You've been Tango'd" line as a successful attempt, while Warl's revival of the Smash Martians in 1999 is seen as a travesty.
Ben Priest, one of the founders of Adam & Eve, says: "It's always worth bringing a truly well-loved campaign back, as long as you create something equally as good."
Ian Pearman, the managing director of AMV, agrees, but says the agency's biggest fear was making sure the Mars line still appealed to the contemporary consumer. "The elements had to be updated in a way that makes them relevant to today's audiences. Just bunging old ads on TV is a potentially damaging cop-out," he says.
Caroline Jary, the brand manager at Mars, adds: "By shortening the line to 'Work, rest, play', it conveys a more contemporary message, reflecting the very modern interest in achieving a balanced lifestyle."
And this was another potential booby trap the agency had to sidestep. Although AMV denies rumours that it tried to bring back the full "A Mars a day helps you work, rest and play" line but was knocked back by the BACC, it is a fair bet that that would be the outcome in these highly regulated times.
A similar event occurred last year, when the body ruled against the classic "go to work on an egg" line, created by Ogilvy & Mather in the 60s. The BACC ruled "the suggestion that you should have a couple of eggs a day was not nutritionally balanced".
But when it comes to nostalgia, it is also crucial that there is actually an audience appetite for the idea; the insular ad industry can often put more emphasis on nostalgia than the public does.
Last year, Mother got this just right by reigniting an ad partnership that had died along with ITV Digital. Al Maccuish, the lead creative on PG Tips, says that Al and Monkey were already being missed: "We, and PG Tips, would never have done this if people hadn't wanted it. Thanks to research, we knew, even before it broke, that there was an audience."
PG Tips showed that reworkings of campaigns can come in all shapes and sizes - none funnier than Fallon's Dairy Milk ad. By having a gorilla drum to a Phil Collins track, an ad phenomenon was born that not only reinvented a brand, but also an ancient line.
Charles Inge, a founding partner at CHI & Partners, says: "This was a perfectly handled refresh. Cadbury has the same line that it's always had, but a wonderfully inventive piece of work later, and the brand feels completely fresh and new."
Got a view? E-mail us at campaign@haymarket.com
CREATIVE
Charles Inge, founding partner, CHI & Partners
"Brands have to fight for market share, so you have to look at all of your weaponry. If a campaign or line is worth bringing back, then you should utilise that, but it has to be well made and relevant.
"The problem is about how well you use it. Therefore, it needs to be handled with extreme caution, as the public meaning of a line is often very different to how we view it in the industry. You have to remember that the brand is bigger than the creative or the account manager."
CREATIVE - Ben Priest, co-founder, Adam & Eve
"Doing it is very much like any other form of advertising. When done cleverly and creatively, it can be fantastic. But when it is a back-up idea, then it generally just looks terrible.
"It has been done well before: HHCL brought back the R Whites 'secret lemonade drinker' in a clever way, while CHI & Partners did great work by refreshing 'You've been Tango'd'.
"The work also has to be appropriate for now. It has to be refreshed for the ever-changing audience. That's what was so good about the reinvention of Tango. The stunts looked like things that people were starting to film themselves doing."
SUIT - Ian Pearman, managing director, Abbott Mead Vickers BBDO
"Being able to tap into the nation's collective memory is something few brands can do, but brings real benefits to those that can.
"Branding elements built over many years help drive awareness and recognition, but, just as importantly, they have provenance, and consumers increasingly value this. In this sense, they can play a major role in reinforcing quality perceptions.
"But, as always, there's a catch or two. In this instance [Mars], the branding elements had to be genuinely rooted in the psyche of the nation, rather than the minds of the industry."
CLIENT - Neil Gledhill, senior brand development manager, PG Tips
"Nostalgic advertising can work, but it has to feel new.
"Our ambition was to change perceptions of both tea and PG Tips by reinstating the brand in modern culture, in the same way that the chimps campaign had been hugely successful for us.
"We found that one of the biggest advantages was instant recognition of the vehicle. But we had to be certain there was a great fit between the brand and the creative vehicle, so that, in time, consumers would associate them with PG Tips. The only risk we feared was that they would always be recognised as properties of another brand. After only a year, 75 per cent of consumers link the pair to PG Tips."