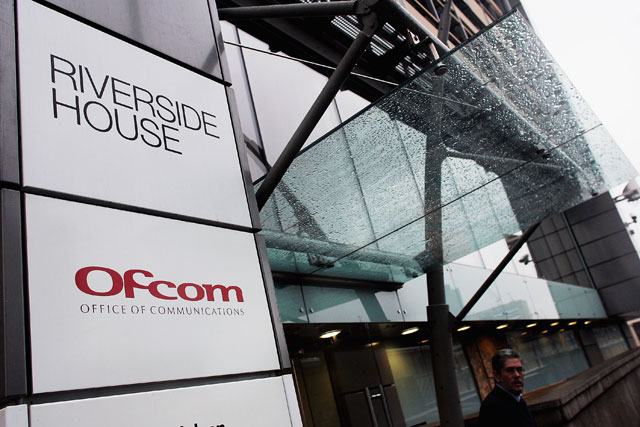 We bow to no-one in our admiration of Ed Richards, the chief executive of the broadcast and telecoms regulator, Ofcom.
He seems a throwback to a more sophisticated political age. The world of, say, the TV show and stage play Yes Minister - a Mandarin-speaking world in which no-one quite says exactly what they mean and where the craft of flying kites and setting hares running is underpinned by a use of Machiavellian double (or triple) negatives that aspires almost to a musical artform.
Richards was at the Oxford Media Convention last week, arguing that digital convergence meant the notion of establishing a set of common principles and standards across all media was not as "far-fetched" as some think. It was possible, therefore, to envisage a new regulatory philosophy covering all media, including video-on- demand and the online operations of newspapers and magazines, as well as conventional linear TV.
Crucially, however, lest anyone misunderstand him, he added that he was not in any way calling for the creation of a super-regulator. Nor was he implying that, if such an organisation were created, its chief executive position might best be filled by someone whose initials were "ER".
His crueller critics sometimes imply he's the sort of man who makes his entrance to the stage walking backwards to conceal the fact that he's surreptitiously leading his own applause.
And there are those who add that Richards has much about which he can afford to be modest. They'd argue that, whatever Ofcom's strengths as a regulator in the field of telecoms (and, indeed, on the technical infrastructure aspects of the media industry), it has a more ambivalent track record when it comes to the more culturally sensitive aspects of the media and advertising businesses.
On the other hand, if he's right about the broader implications of convergence, surely some form of regulatory consolidation is an inevitable consequence? And you could argue that it would be desirable, Daren Rubins, the chief executive of PHD, says.
The existence of conflicting or contradictory regulatory frameworks is a problem in other areas of political and business life, he points out: "What our business doesn't need right now is a multi-layered approach to regulation. You only have to look at the recent inconsistencies between our UK legal system and the broader European Court of Justice to see what confusion and damage this could cause.
"The increasing blurring of boundaries will only encourage abuse of our current set-up - so having one consistent voice would help agencies, advertisers and consumers know where they stand."
But Lindsay Pattison, the chief executive of Maxus, can't see it that way. Ofcom writ large would, she suggests, be no more than an even more costly quango. And the notion of a convergent philosophical outlook doesn't move her either. "If Richards is talking about just a set of broad principles, that doesn't seem to be particularly directional or helpful. In my view, the UK's existing expert regulators are operating pretty effectively," she states.
And yet, Alex Altman, the chief executive of Initiative, argues that a single regulator would be able to look at the market in exactly the way that your average consumer does. He says: "I would suggest that, in this country, we have a particularly vibrant content industry - and one of the reasons is the fact that our approach to regulation supports and protects the industry.
"I think boundaries can be good for creativity - as long as those boundaries are not too tight. It gives you the security to be brave. The point about convergence is that consumers just don't think in the sort of silos that some people in the media industry work within. They don't see the world in that way. So I think a single regulator could be a good idea."
However, Stewart Easterbrook, the chief executive of Starcom MediaVest Group, disagrees. Richards is right, he suggests - this is an intellectual, rather than an institutional, issue.
He concludes: "As convergence continues, it becomes almost illogical not to have common principles and standards across online and offline media. Is video on a newspaper site different to the video you access via YouTube, or video from a television channel? But I don't think you need a super-regulator to establish common-sense principles and standards - for instance, in relation to issues such as privacy. I don't think it's beyond the wit of man to do that within the existing regulatory structure."
YES - Daren Rubins, CEO, PHD
"There is a very compelling case for a cross-discipline regulator - one that reflects the growing convergence of our media landscape. People deserve to be protected by a common set of values that apply to all forms of communications, regardless of their origin."
NO - Lindsay Pattison, CEO, Maxus
"I think a super-regulator would be too broad to be effective. It would run the risk of being another quango at a time when we should be cutting ineffective costs."
YES - Alex Altman, CEO, Initiative
"I think we are well-regulated in this country - and I think we will see a convergence in regulatory structures. I'm not making a case for Ofcom particularly. But if you're asking if, in general, a super-regulator would be good for everyone, then I would have to say yes."
NO - Stewart Easterbrook, CEO, Starcom MediaVest Group
"We'd be better off retaining the levels of knowledge that we have in existing regulatory bodies. Effective legislation doesn't depend on the size of the regulator, but it does require good legislation."