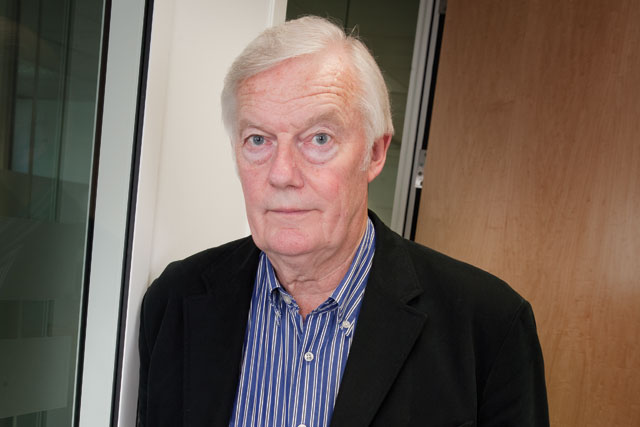 David Wethey quotes St Luke to justify his call for the reform of a pitching system he now damns as nakedly exploitative, seriously expensive and unreliable - and which he spent a quarter-of-a-century propping up.
Not that it has been a Damascene conversion for the Agency Assessments International chairman, despite St Luke's observation that "there is joy before the Angels of God over one sinner who repents".
It is actually the upshot of what he claims has been a growing disillusion with a system that has become so cumbersome, prolonged and demanding that it is no longer fit for purpose.
Now, AAI is committed to a leaner and more streamlined arrangement that it believes will result in more solid-based relationships between agencies and clients.
In some respects, it means the industry stepping back a couple of decades to a period when agencies drew heavily on their creative reputations, showcased their best work on their AAR reel and free creative work was neither offered nor demanded.
"Certainly, advertisers would ask pitching agencies to show how they might tackle a possible launch or deal with a competitor's assault," Wethey remembers. "But the creative responses were almost always confined to one aspect of a brand, and clients chose as much on track record as catwalk."
Signing up to the Mutual Decision process commits all parties to getting everything done in no more than six weeks. Pitchlists will comprise no more than four names and agencies will not present creative work. Instead, they will be asked to show what they have done for other clients, along with relevant case studies. Interviews will be a two-way process allowing client and agency representatives to interrogate each other.
Wethey says that the reaction to his plans from major industry bodies including the IPA and ISBA convinces him that his guidelines, were they to become the norm, would put an end to protracted contests and agencies pitching indiscriminately for business.
He contends that procurement's influence over the pitch process is making creative shoot-outs less important, with marketers having to evaluate agencies across seven or eight criteria.
What's more, he points out, the evidence is that less than 20 per cent of creative work presented at pitches actually runs, scuppering any assumption that such work is a reliable shortcut to a new campaign.
"Worse still," Wethey adds, "in the four cases out of five when the winning shop's creative has been turned down, the relationship probably kicks off with creative tension."
Moreover, he believes the pitching system needs to reform in order to reflect the prevailing social mores.
"We are on the cusp of a more ethical age," he suggests. "The Parliamentary expenses scandal, phone-hacking, criticism of the relationship between ministers and the press, excessive boardroom pay and very high city bonuses have all come together to make people less inclined to accept unfairness and exploitation."
He believes these attitudes need to be reflected in the pitch process and claims that it is "ethically unsupportable" for agencies to be pressured to give away creative work as the price of winning an account.
"Did any of the marketing directors currently running pitches have to serve a competitive stint as an unpaid interim chief marketing officer as part of the recruitment process?" he asks. "I think not."
AGENCY HEAD - Farah Ramzan Golant, executive chairman, Abbott Mead Vickers BBDO
"Having a broad set of parameters that can simplify the pitching process and bring about more mutual respect has to be a good thing. Pitches have become much too fragmented and drawn-out.
"However, parameters shouldn't take control of the pitch, because every client is different. Some are very touchy-feely, others are not. Some prefer tissue meetings, others want to see the creative ideas you have.
"Pitches should be all about finding out if the chemistry is right between agency and prospective client. That means starting with clarity and ending with focus."
AGENCY HEAD - Paul Lawson, chief executive, Leo Burnett London
"What Agency Assessments International is doing makes eminent sense and is in tune with the way the pitching process should be going.
"At the moment, there are so many hurdles to jump - from the RFIs to the chemistry sessions - before you even get to the final shoot-out.
"But the big flaw in the idea is that no clients will do it unless they are very enlightened. Most would see it as risky to appoint an agency based on past work rather than the future. They will be nervous that, by choosing an agency in this way, they will get the right strategic and creative solution."
CLIENT - Jonathan Mildenhall, vice-president of global advertising strategy and content excellence, Coca-Cola
"I agree that pitches should be concluded within six weeks and for the need to keep numbers of shortlisted agencies to a minimum.
"We will never shortlist more than two agencies for a global pitch because we know how much they have to put into it, both in terms of money and human resources.
"I would expect to see creative work, but only as a result of working collaboratively with the pitching agencies. You can't just give an agency a brief and disappear for six weeks. It also means there are no nasty surprises at the presentation."
CONSULTANT - David Wethey, chairman, Agency Assessments International
"I think Mutual Decision is laying down a path that other intermediaries will follow and that it will lead not to fewer pitches, but less elaborate ones.
"The pitch system has become a monster that has grown out of all proportion. It makes no sense to judge an agency on creative treatments it has produced in three weeks rather than what it has done over the previous 20 years.
"This system allows greater emphasis to be put on the medium and long-term vision for the brand. It also allows the pitch to end properly so that the new relationship can start properly."