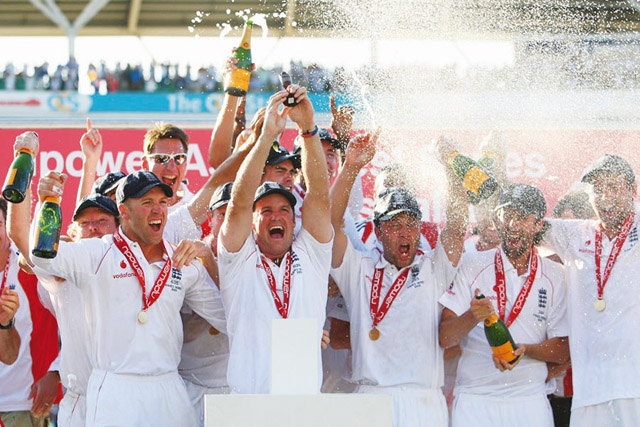 For instance, Sainsbury's today (Monday) announced it is to sponsor this year's Anniversary Games at the Olympic Stadium after agreeing a deal with British Athletics.
We asked four sponsorship experts which sporting events stood out for them in 2013 and what opportunities they offered brands.
Jamie Wynne-Morgan, managing director at M&C Sports & Entertainment
"Yes, brands should be excited by it and, yes, I think the summer will be a huge success. Last summer was without doubt a once-in-a-lifetime experience for British sport, but 2013 could turn out to be our sporting 'perfect storm'.
We're already blessed with two of the biggest sporting tournaments in the World: Wimbledon and The Open. Other classic summer events such as the British Grand Prix, The Investec Derby and the NatWest cricket one day internationals attract millions of viewers and provide brands with great opportunities.
Then there's the [cricket] ICC Champions Trophy, which will give a platform to a number of brands to do some exciting work. It's the first of three Ashes series in 18 months. The Ashes brand might suffer from overkill but that discussion can wait. For now let's enjoy the moment of a home Ashes Series which will undoubtedly be targeted by many official and non-official partners.
Memories of the Olympics will be rekindled as the World Rowing Championships returns to Eton Downey and the Diamond League London leg takes place in the Olympic Stadium as the London Anniversary Games and will attract record crowds. With Samsung dropping out of the Diamond League and a new sponsor yet to be announced, this could be the real winner for whoever grabs the opportunity. Oh, and I haven't even mentioned the Lions, but I'm well over my word count."
Andy Kenney, managing director at brandRapport
"The sporting summer of 2013 is 'normal service resumed', with the Ashes of course being the highest profile. Prudential RideLondon (a BrandRapport client) represents a new major sporting event in the calendar, with London being closed down for cyclists over the weekend in early August, and is a tangible proof point for the post Olympic legacy, so that's a strong platform for those brands involved.
There is another opportunity for brands away from the high-profile properties. Increasingly brands are looking to move away from the 'off the shelf' properties, and into creating more scalable and flexible owned events, having a presence across several content platforms to meet the needs of their customers, and developing partnership programmes with other like minded brands. This can provide deeper and more relevant engagement and benefits with their target audience. 'Traditional sponsorship' will always be there, but there is a new approach coming through."
Rob Mason, managing director IMG Consulting International at IMG
"For British sport, 2013 was always destined to be a case of 'after the Lord Mayor's show'. For fans of rugby union and cricket, however, it will be anything but boring.
The British and Irish Lions tour Australia and, soon afterwards, the Aussie cricketers are here for the Ashes. And to the list of annual summer highlights - Wimbledon, the Open and the British Grand Prix among them - we can add the Tour de France, which now see British interest at an all-time high and the sport of cycling growing with it.
Our 2012 Olympic and Paralympic heroes will be back in action, too. The special London Grand Prix at the Olympic Park will aim to rekindle the heady Stratford evenings of 2012, and a few weeks later the Paralympics version of the World Athletics Championships is sure to enjoy a much higher profile this time around."
Rupert Pratt, managing director at Generate
"London 2012 needed to be viewed as the springboard, not the solution, by a lot of sports. However, all was not lost.
Its greatest achievement was uniting a nation (sitting room to board room) around sport and hopefully (due to no branded media inventory) weaning the UK sponsorship industry off its reliance on justification via equivalent media value. If this momentum is sustained, London 2012 will have delivered its much desired legacy as these two benefits will deliver further investment (especially into grassroots).
Lastly, the UK is a destination for sports wishing to grow their fan base and commercial footprint. Take NFL, the NBA and Euroleague Basketball hosting their Final Four in London in 2013, Glasgow 2014, Rugby World Cup 2015, and the World Athletics Championships 2017.
As well as the usual annual sporting calendar across every sport from football onwards, including Wimbledon with Murray and Tour de France with Team Sky, standout events include the Lions tour, The Ashes, ICC Champions trophy and Champions League final.
Each of these is enough to deliver a spike in public and commercial interest on their own, let along together. However, The Lions and Ashes will be challenging around the time difference of the Australian games, it's hard to unite a nation over breakfast. But there are plenty of opportunities to leverage an association and increase sales via clever PR and event ideas."