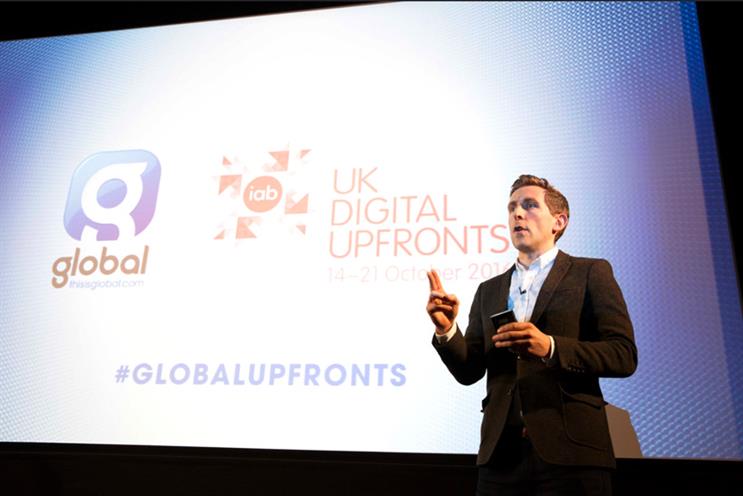 An array of celebrities, marching bands, red carpets and glitzy outfits sounds like something you would find at a Tatler party. But it is also what the media industry has become accustomed to at this time of year.
We are in the middle of the upfronts season – a chance for media owners to woo agencies and advertisers with a preview of their plans for the year ahead, just as they prepare to negotiate annual trading deals.
Some sales teams spend six-figure sums on their upfronts because they regard them as the best opportunity of the year to pitch to the media industry.
A lot of digital media owners, including AOL, BuzzFeed and MailOnline, went first in October at the Internet Advertising Bureau Digital Upfronts. Now it is the turn of the TV giants.
Channel 4 kicks things off on 15 November at a new venue, The Roundhouse in Camden. The broadcaster expects a record attendance at what Matt Salmon, head of agency sales, is promising will be its "biggest, boldest and most ambitious" show yet.
Next is ITV, which will be at the London Palladium for a second year for its red-carpet gala with a bevy of TV stars on 24 November. Google's YouTube will go last in December with its Brandcast upfront, hosted by James Corden. Previous Brandcasts in London have been lavish – in keeping with the US TV in-dustry, where the upfronts originated – and there is no doubt that Google has prompted UK media owners to put on a better show in recent years.
Some say the upfronts have little to do with trading. But Channel 4 and Group M struck an estimated £500m, two-year deal just weeks after last year's presentations – proof that the timing matters.
Not all media owners or agencies feel a glitzy upfront is necessary. Sky hosts a series of lunches at wine merchant Berry Bros & Rudd – a tradition that the broadcaster began a decade-and-a-half ago.
Chris Locke, managing director at Publicis Media Exchange, suggests smaller media owners that have jumped on the upfronts bandwagon would be wise to take a modest approach.
Locke warns: "The big stage works against them. They would be better to follow the Sky model of
'less and often' over 'once and more'." He rates Global Radio's discreet approach of going "agency
by agency".
The messaging also needs to be right. Google's claim last year that brands should move 24% of their TV budget to YouTube to reach 16- to 24-year-olds was met with
---
Yes
Jonathan Allan
Sales director, Channel 4
"Our Upfront presentation is a fantastic opportunity to talk about the power of TV and the innovation we are planning, and show our customers the great content they're helping to fund. We know our audience enjoys it given the huge amount of people that come along."
---
Yes
Rachel Forde
UK chief executive, Mediavest

"You have got to get the balance of style and substance right. They are a great opportunity for key media partners to showcase their latest product and offering; however, with the bar set so high, the content has to be genuinely new or game-changing."
---
MAYBE
Chris Locke
Managing director, Publicis Media Exchange

"Upfronts are a fast way to get the media owner into the industry's eye with a big sales pitch. But they need be careful what they wish for. Who could forget Google's 'move 24% of your TV budget to YouTube'? Still makes me laugh at its utter absurdity."
---
Yes
Tim Jones
Chief client officer, Vizeum

"Upfronts provide a window into the future and our media partners' digital and innovation roadmaps for the year to come. While upfronts need to continue to evolve, the platform is still an integral part of the media calendar that matters to us and our clients."