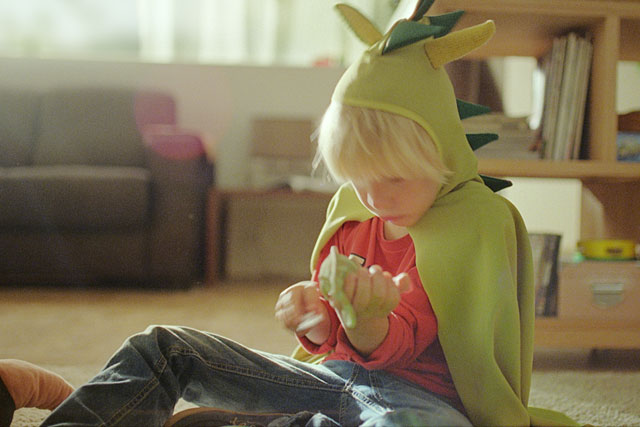 NO - NICK HUDSON, HEAD OF MARKETING COMMUNICATIONS, HEINEKEN
Having reminded myself of the 'big six' energy companies, I can recall ads for only one of them, and that one (British Gas) uses CGI animation.
So I don't think the production technique alone can be blamed for a lack of brand differentiation - and either way, the various changes in approach at E.ON clearly run beyond executional style.
It's interesting that Lloyds TSB, in a similarly low-interest category, has carved out a distinctive communication style through the consistent use of animation and music - and anyone with any doubts about animation compromising a serious message should check out what Chipotle has managed to achieve.
MAYBE - JEFF DODDS, EXECUTIVE DIRECTOR, BRAND AND MARKETING COMMUNICATIONS, VIRGIN MEDIA
It depends on the brand and the idea. Brands that rely on it wholly as a constant thread in their branding are adopting a specific, one-dimensional creative strategy.
When I was marketing director at Honda, we did an award-winning animated ad called 'Grrr', which had songbirds, floating engines and cartoon creatures, but it was one part of an overall campaign, 'The Power of Dreams'.
At Virgin Media, we don't use animation in our advertising. However, we do use it when explaining concepts and for customer education. If you rely on animation for everything you do, it's much more difficult to create personality and convey emotion.
NO - JON WHITE, MARKETING DIRECTOR, KIMBERLY-CLARK EUROPE
What brands may give up in physical emotional engagement can be more than overcome through the flexibility, creativity and scope that illustration or animation offer you.
Advertising history is littered with fabulous animated advertising: who can forget Kellogg's Rice Krispies' 'Snap, Crackle and Pop'?
With the Andrex Puppy, we have been able to tell more interesting and engaging stories with our recent advertising than can be done with a real puppy. It is still distinctive, well-branded and effective. The challenges remain the same with any executional style. Make great advertising against a clear and effective brief and you can be successful.
NO - MIKE HOBAN, OUTGOING CHIEF MARKETING OFFICER, CONFUSED.COM
Tim Burton said: 'All forms of animation are beautiful.' He was right.
Illustration and animation open up a world of marketing possibilities. The real question is whether you have a brilliant creative idea, born of a great brief based on accurate insight, that illustration or animation can bring to life.
It's not about the mechanic, but the idea. If your animation isn't working for you, ask yourself how good a job you did as a marketer in the first place.

NO-LISA THOMAS, CHIEF EXECUTIVE, M&C SAATCHI GROUP
Animation is such a popular device because it allows you to transport your audience to another world, one in which your brand can capture the imagination and inspire its consumers.

Where animation works well is with behaviour change, particularly with sensitive issues. With our recent getaheadofthegames work, the animation-style execution used the genre to deliver a serious message in a universally appealing way. This echoed the long tradition of using charming animation to influence behaviour - dating back to the early public information films - like the seminal 'Charley Says' series.
It can be tremendously effective in portraying emotion too – to my mind, there's no better example of this than Talk Talk's recent Model Britain campaign – a beautifully realised, emotional and impactful execution, where animation perfectly illuminates and enhances the proposition.