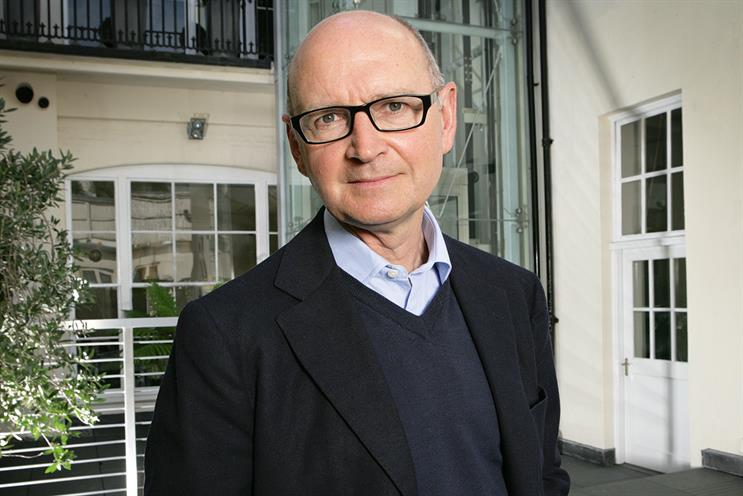 "As an industry, we're perpetually upbeat," says Bainsfair. "We always believe things are going to turn out OK."
Current forecasts suggest that – on the surface, at least – such optimism will remain in oversupply during the coming year. This is hardly surprising given recent Group M predictions that investments in UK advertising will be worth more than £18.8bn in 2017, with the sector set to deliver 7.2% growth
If that forecast is right, the industry will have notched up its eighth successive year of rising adspend. And there's little sign of consumers suffering Brexit blues. New figures show that for the 12 weeks ending 1 January, the grocery sector delivered its fastest growth since June 2014 thanks to extra consumer spend of almost £500m.
Indeed, some onlookers believe adland could ride on the tailwind being created by new governments in London and Washington no longer completely committed to austerity. Meanwhile, agencies are detecting a renewed confidence among clients, some of whom have come to regard Brexit as a bit of a paper tiger. But there are warnings of problems-in-waiting.
"The transparency agenda is going to put more pressure on brands this year," VCCP founding partner Charles Vallance cautions. "Those pressures can be good but so many things are becoming beyond brands' control that it becomes more difficult for them to deliver on their promises."
Ian Twinn, ISBA's director of public affairs, suggests 2017 will see more companies treating any nervousness about Brexit as a separate issue from marketing functions. "The fact is that they all need to be selling stuff in a highly competitive market where Brexit isn't having an impact," he says.
What, though, might be the effect on global marketing of a US that threatens to become more isolationist and protectionist under Donald Trump? Not as much as might have been feared, according to some. As one UK agency boss points out: "When it comes to a trade deal with the US, we seem to have moved to the front of the queue."
"The fact is that so many big advertisers are US based, so it won't be an issue," Twinn declares. "And Trump won't be as bad as people think." Others, though, suggest that if this is what the industry thinks, then it is kidding itself and that 2017 will prove to have been a "phony war" that merely prefaces the real one ahead.
"When I talk to my friends in business and finance, I find total gloom and doom. They're resigned to the fact that Brexit won't happen quickly and that negotiations will be painful. This is bound to impact our industry," a senior agency manager warns.
Most adlanders, though, sit between the two extremes. Neither excessively bullish nor overly gloomy about what 2017 might bring, their hope is that a brutal Brexit doesn't become a self-fulfilling prophecy – and that Theresa May's government can keep consumers consuming.
Trade body
Paul Bainsfair, director-general, IPA
"I'm feeling more positive than negative about 2017. When it comes to Brexit, we have to recognise that there's no middle ground, that there's uncertainty but that we just have to get on with it. We also have to remember that the UK remains one of the world's biggest economies.
"For agencies, one of the biggest problems remains the generation of management within client companies that sees marketing as a cost rather than an investment and procurement people judged only on what they save. It's as well agencies have become more resourceful – because I see no sign of these problems going away in 2017."
Marketer
Jan Gooding, global inclusion director, Aviva
"For us, there has been no big Brexit drama. This year will see us continuing to focus on transforming our business to make it more customer-oriented. We're optimistic, but bullish would be an overstatement.
"The Trump effect could prove interesting in 2017. His impact on Twitter could result in people returning to trusted journalists for their information. And that could have implications for advertisers.
"I also think that Trump's reputation as a regressive thinker when it comes to diversity and inclusion will actually bring about more openness and progress on these issues. Nowhere more so than in the creative industries."
Agency head
Joe Petyan, regional director, Europe, J Walter Thompson
"Advertising and marketing is about belief and confidence in the future. And if consumer confidence wobbles this year, there's bound to be an impact on our business. Much depends on the government, which sets the signal for business, successfully maintaining that confidence.
"One lesson our industry must learn in 2017 is not to allow itself to become London-centric. The Brexit vote should have brought that home to us. We all underestimated what was going on outside London.
"The year will continue to see digital advertising grow because it's trackable and accountable – but not at the expense of most traditional media."
Trade body
Stephen Woodford, chief executive, Advertising Association
"Despite the Brexit vote, the Advertising Association and Warc are still forecasting adspend to grow at about 3% this year.
"And while there's no shortage of uncertainty about the UK's political future, we think there's an opportunity to push our sector more to the fore as the proposed industrial strategy takes shape.
"Advertising is a great British success story and a fundamental economic lever, both domestically and as an export earner. We've never had a stronger, better-evidenced case, and the time to make it is now. We start at the Lead summit and, by the spring, I want to see us 'advertising advertising' to the movers and shakers in Westminster and beyond.