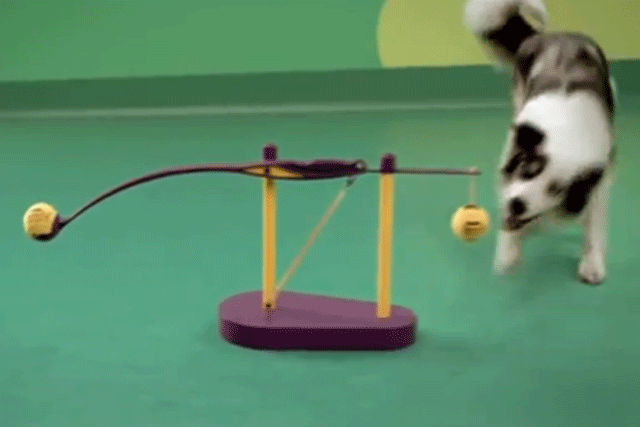 A spot that's both instantly recognisable and eminently shareable.




7 / 10
Beneful: Dog Goldberg Device
They say the internet is made of cats, but dogs certainly gave them a run for their money this week.
For their new campaign, US dog food brand Nestle Beneful, created a "perfect storm" of virality by deftly combining cute animals with a pre-existing YouTube sensation.
The sensation? The Rube Goldberg Machine, which came to internet fame with Honda's classic cog ad and has been omnipresent ever since. Now agency Deep Focus has kicked these convoluted devices up another level with the liberal addition of puppy power. As our fluffy stars catch Frisbees and knock over dominoes, the sound of hearts melting can be heard across the country.
While it may make you resent your own badly-behaved mutt, "Dog Goldberg Device" has clearly done exactly as Beneful hoped. With its chirpy score and clever mechanics, the spot appeals to both our logical and fuzzy sentimental sides. Not just one for the dog-lovers, then.
Already racking up 64,892 shares on Unruly's Viral Video Chart, Beneful has produced a spot that's both instantly recognisable and eminently shareable.
Man's best friend might just be ads' best friend too.