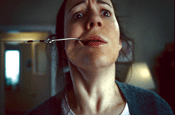 The agency triumphed in a shoot-out against Dare to land the three-year contract.

It will be responsible for developing online anti-smoking activity, which is expected to include a drive to discourage smoking in front of children.

Agency Republic's work will support the DoH's above-the-line work, created by Miles Calcraft Briginshaw Duffy.

The last ad campaign, which was banned by the Advertising Standards Authority, featured people with hooks through their faces.

The account was previously assigned on a project basis. The most recent online campaign was by Lean Mean Fighting Machine.