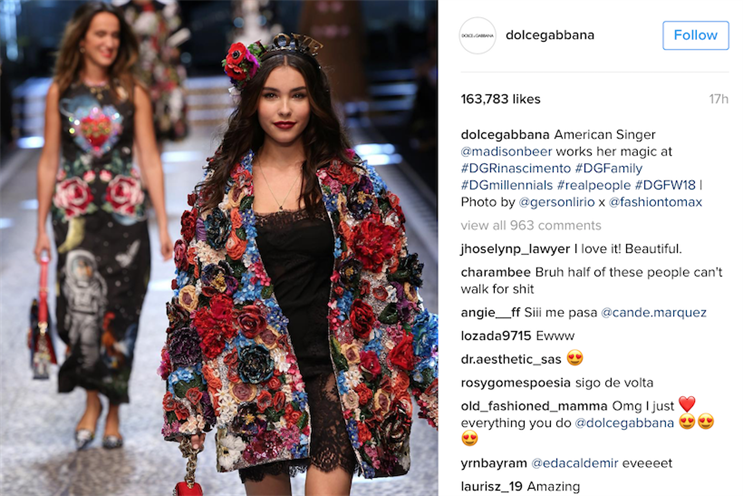 The brand enlisted 117 people for its Autumn/Winter collection at Milan's Fashion Week yesterday, which it advertised as #dgmillennials.

They included, reported the Daily Telegraph, singers (the British popstar Pixie Lott and American Madison Beer), clusters of Hollywood dynasties (the three daughters of actor Andy Garcia), rock offspring (Anais Gallagher, daughter of Noel Gallagher and Meg Matthews), designers (the shoe designer Charlotte Olympia, who walked down with her mother and sister), and the occasional English aristocrat (Ladies Kitty Spencer, niece of Diana, Princess of Wales and Amelia Windsor).

The show also featured a live performance by Austin Mahone, who is described by The Times as "a YouTube-spawned school-of-Justin-Bieber pop phenomenon".

There also were a handful of social media and YouTube stars (Shea Marie, Aimee Song), and a tip sheet was handed out noting how many millions of social media followers each have, according to The Hollywood Reporter.