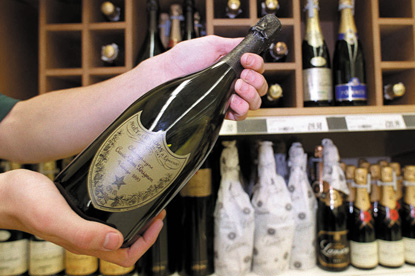 The pitch is being run out of LVMH's Paris-based headquarters. The company is in the process of drawing up a shortlist, and briefings will take place in London in the coming weeks.
The successful agency will produce campaigns to run across print and outdoor channels in Dom Perignon's key markets such as Asia, the US and Europe. It is understood that the work will also include some digital activity.
Moët Hennessy, which distributes Dom Perignon as well as LVMH's other Champagne brands including Moët & Chandon and Krug, currently spends an estimated £12 million on global advertising.
LVMH recently posted a significant slump in sales, with its Champagne sales by volume plummeting 35 per cent in the first quarter of this year.
In the UK, sales of Champagne have risen 8 per cent to £958 million in the past two years, with the UK now accounting for more than a quarter of Champagne exports.
The hunt for an advertising agency follows the recent news that Diageo, which has a 34 per cent stake in Moët Hennessy, is plotting a €12 billion (£10.6 billion) bid for the remaining 66 per cent, owned by LVMH.
The two companies kicked off informal discussions in April, which have yet to be concluded.
The advertising review does not affect the company's media account, which is currently handled by KR Media in the UK.