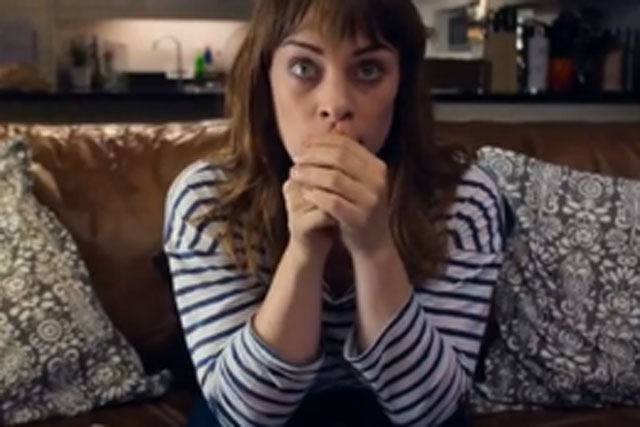 The England team was knocked out of the Fifa World Cup last week, and the ad from the charity Tender says: "No-one wanted England to win more than women."
It shows a woman on a sofa nervously watching a football match, and later reveals that when England are knocked out of the World Cup, domestic abuse goes up 38 per cent.
The ad, made by the creative agency BMB, has been viewed 614,469 times on YouTube at the time of publication.
It was created after the statistic was sent around the agency, and staff got in touch with Tender to suggest creating a short, high-impact ad.
The ad was made by BMB creative team Harry Boothman and Jenny Piggot, and directed by Joshua Lipworth through Art War Entertainment.