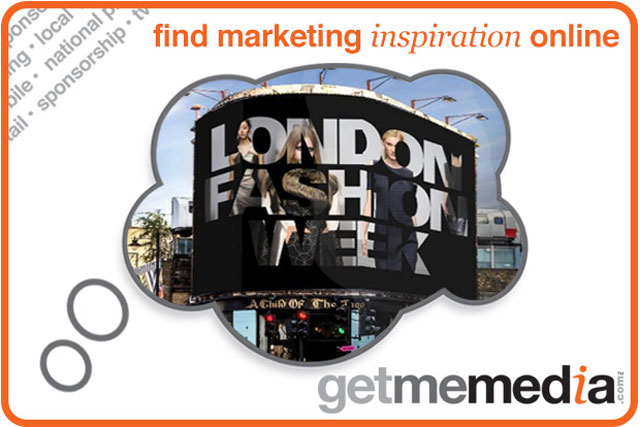 London Fashion Week is one of the largest and most recognised events in fashion; over 60 catwalk shows attract over 5000 visitors. This is your opportunity to showcase your brand in both up-market and urban, trendy areas renowned for their shopping opportunities, bars and restaurants.

blowUP media's Giant Posters are a premium, large format outdoor advertising medium, well-known for their brand building potential - they stir emotion and convey images that stimulate desire, as well as delivering impact in iconic locations and amplifying marketing messages across all media.

In the past, brands such as Tom Ford, Topshop, Smirnoff Vodka, BMW and O2 have used these Giant Posters as a means to dominate environments and trigger a "return on emotion".