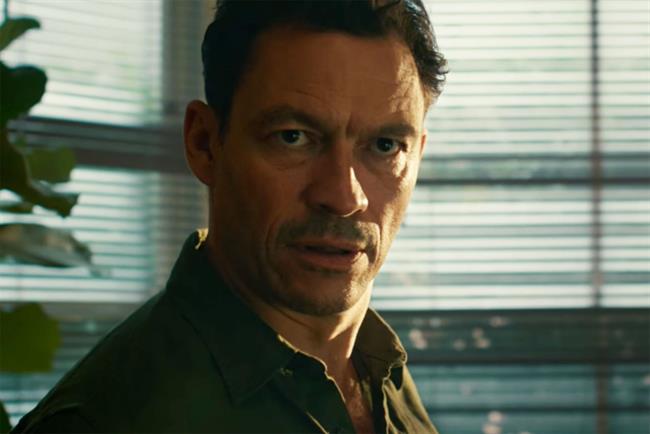 T
he brand has certainly made a move towards a more conventional kind of advertising

.
8 / 10
Fans of prestige television will find unlikely delights in the latest spot from Dolmio. For the last few years, the pasta sauce brand's identity has been defined (and memorably so) by an affable family of Italian puppets who chirpily ask the viewer, "When's your Dolmio day?."
Whether you loved these felt creations or not, the brand has decided to embrace a bold new direction. For its latest campaign, Dolmio have radically cast – that's right – real people.
But not just any old real people are suitable to fill those marionette shoes, with The Hour and The Wire's Dominic West stepping in to replace the iconic figures.
New spot "No drama" takes place in an ordinary suburban home, where Mum is in the midst of preparing dinner. She tells her son and husband to stop playing a violent video game and join the rest of the family. Not to be distracted from his first-person shooter, Dad (West) stands and makes an impassioned speech, as if he's literally a soldier on the frontlines.
Dressed in khakis and adopting a gruff American twang, West grumbles: "Our platoon needs us. Lives are on the line."
Even though he's standing by a tasteful two-seat sofa, the mood is suddenly intense, swelled by an intense score. To add to the effect, the aspect ratio even changes, the screen itself adopting the widescreen look of a feature film. It's a neat visual gag, which complements West's so-hammy-it's-great performance. In one of the ad's funniest moments, he sincerely intones: "Noble men, family men, have perished trying to defeat level nine."
There are a few obvious antecedents for this kind of parody ad, with Liam Neeson having performed a similar bit of stunt casting for Clash of Clans back in 2015. Of course, the "goofy dad" stereotype is a cliché as old as advertising itself, but Dolmio manages to subvert the formula with its spot-on parody of overblown film tropes.
As you could probably predict, once West is informed there is indeed "spag bol" on the table, he snaps out of his cinematic delusion and rushes over to the table to join in for dinner. In the ad's closing moments, the menacing score cuts as kitchen lights turn on to reveal a humble jar of Dolmio and the tagline, "No drama".
Will this West-starring campaign have the same long-tail cultural impact as Dolmio's puppet mascots? Likely not. With "No drama", the brand has certainly made a move towards a more conventional kind of advertising.
However, there are great upsides to Dolmio's new, more human approach. Firstly, they have face recognition in a character actor like West, who brings a gravitas far beyond what you'd expect from a pasta sauce campaign. And secondly, it's actually funny, so what more can you ask for?