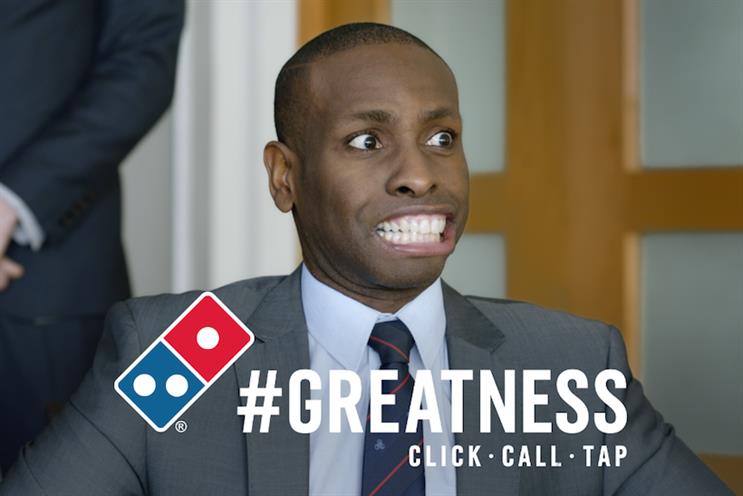 Two TV ads, which kicked off last night, feature people whose mouths have been digitally jumbled and include silly sound effects to show their reactions to pizza.


The reactions theme has been extended into digital media with a new Domino's Pizza channel on gif repository website Giphy. Domino's has assembled more than 40 gifs, including some from the TV ads, for people to use if they like.


In addition, Iris, the agency behind the campaign, is creating bespoke Snapchat lenses that allow users to 'boggle' their mouth as happens in the TV ads.

All media for the campaign was bought, planned and implemented by Arena Media, including the Snapchat lenses and Spotify's 'Sponsored Sessions' format, which offers 30 minutes of ad-free listening for Spotify users in exchange for viewing ad content.

Nick Dutch, head of digital at Domino's, said: "At Domino's we've a passion for creating great digital experiences that tap into culturally relevant phenomena, experiences and behaviours which we believe increases the accessibility and shareability of our content, which ultimately drives a greater emotional connection to our brand.

"We're really excited about the way our core idea can be so well interpreted and executed across all the different channels and platforms utilised in this campaign."