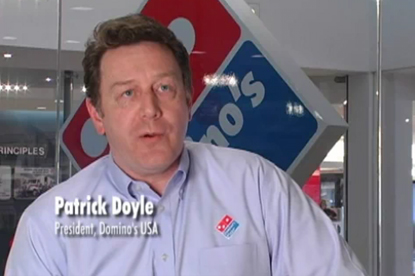 The pizza company has created a video featuring Patrick Doyle, the president of Domino's USA, apologising for the incident and describing the steps the company is taking to ensure it doesn't happen again.

Domino's actions follow the posting of a video on YouTube featuring two Domino's employees, Michael and Kristy, putting cheese up their noses and then on a pizza, among other things.

The original Domino's video is currently unavailable on YouTube but had received close to one million views by Wednesday.