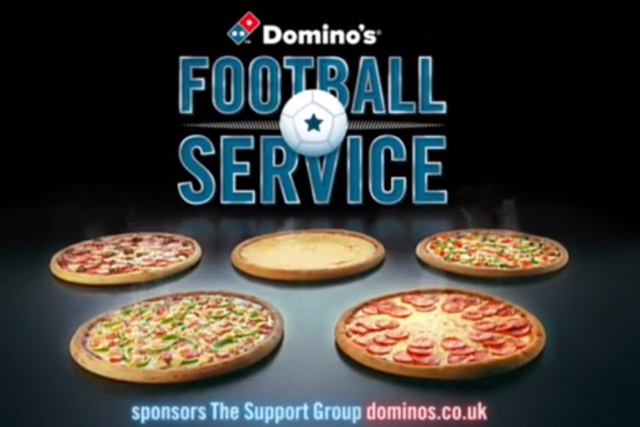 The jokes are appealing to some. But is that enough?

6 / 10
Domino's, in association with Bwark Productions and Arena Media, created a new sitcom based on current football news.
This humorous web series goes for a very "The Office" feel, which will appeal to fans of the show, but with the plot circling around recent football related events.
One could question whether the focus on a small group is the way forward, but today's consumer expects that kind of attention. The next step for the brand would be to continue this approach and address other groups.
"Underdog's Dinner" is the latest episode in Domino's web series. As with previous content from this campaign, the video plays on stereotypes and uses easy to digest humour. Based on comments made about the series since it began two months ago, the jokes are appealing to some. But is that enough?
The numbers are not going through the roof, even though the videos were distributed on different channels, and this is where quality plays the biggest role. With long form videos the content has to be really good for the viewer to commit and come back for more. Use of a popular topic or theme is not always enough.
It is great that a brand such as Domino's take on projects like this, although in this case there is definitely room for improvement in terms of the overall execution of the campaign.