Dominos
Dominos 'Foursquare promotion' by Vexed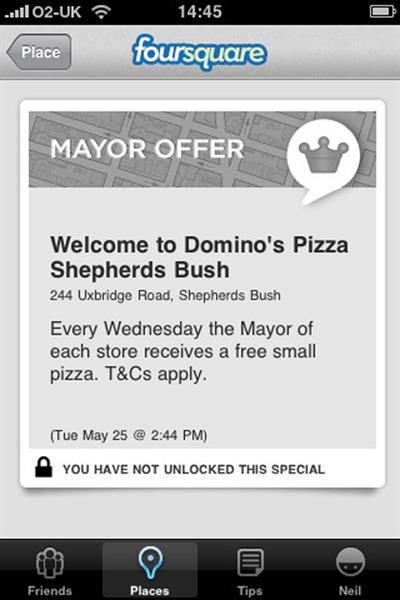 Dominos Pizza has launched a campaign in partnership with location-based social gaming platform Foursquare that encourages users to visit its outlets.
The company is offering free pizzas and discounts to Foursquare users who call in to outlets of Dominos . If a Foursquare user has visited an outlet more than anyone else they are known as a 'mayor'.
Domino's franchisees will give away free pizzas to the 'mayor' of each of its outlets once a week as part of the initiative, and every Foursquare user will receive a free side dish when spending over £10. The deal was arranged by Domino's digital agency Vexed.