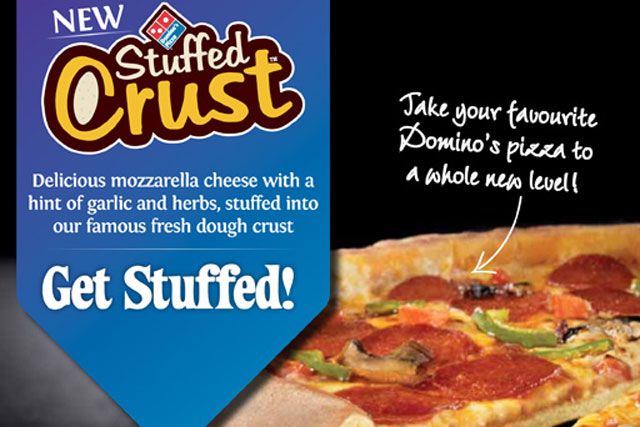 Domino's has partnered with the social network site to offer consumers a free garlic pizza bread when they use the social networking site's Check-In app at any Domino's UK store to order its new stuffed crust pizza.
Consumers who present staff with the Check-In Deal displayed on their mobile screen will receive free garlic pizza bread, and their friends on Facebook will be alerted to the deal.
The deal launches today (23 June) and runs until 13 August.
Facebook launched its Check-in Deals service in the UK in January 2010, with eight partners including Debenhams, Starbucks, Yo! Sushi and Argos.
But since its launch, only a handful of brands have opted to use the service, including Odeon Cinemas and Nike.
Domino's is also launching an online 'Stuffed Crust Quest' to promote the pizza. It will post a series of clues across the internet for fans to collect and use to spell out a secret code.
The code can be redeemed for a stuffed crust pizza. The first letter will be posted as a status update on Domino's Facebook page tomorrow.
Simon Wallis, sales and marketing director at Domino's, said: "We know that our Facebook fans love to interact with us and hope these activities will really help to whet their appetite for our new Domino's stuffed crust."
Domino's, which has 234,360 likes on its UK fan page, currently offers a variety of money saving deals on its site.
Most recently it offered its new Reggae Reggae pizza via its Facebook page for a promotional price before it went on general sale in April.
It launched a similar campaign on Foursquare in May, offering users the free pizzas when they used the location-based gaming app to check in at Domino's stores.
However this is the first Facebook Check-in Deal the pizza chain has rolled out.