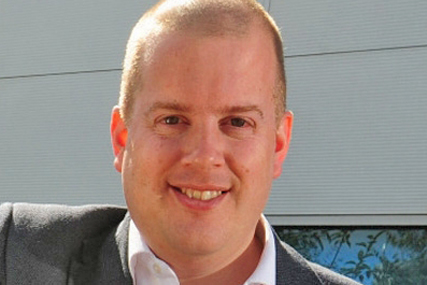 He will be replaced by former Papa John's and Pizza Hut marketer Simon Wallis, who starts in June.
A Domino's spokesman said: "We have known about Robin's departure for some time. He has received a number of offers and is currently considering his options."
Auld has played a key part in the pizza chains' business strategy since his arrival from consultancy HeadlightVision in 2004. He joined the board of directors and became sales and marketing director in 2006.
He was responsible for a £12m marketing budget last year and worked with a number of agencies, including Arena BLM, BLM Quantum, Big, CHS and Data Lateral.
Chris Moore, chief executive of Dominos, said: "We are delighted that Simon will be joining the team. Robin Auld has done a fantastic job since he joined Domino's in 2004, but after six years, he has expressed a desire to pursue new challenges during 2010."
Domino's Pizza defied the downturn last year to post an 8.6% rise in like-for-like sales in the UK and Ireland in the fourth-quarter of 2009.
Growth has reportedly been fuelled through online sales and successful marketing initiatives, including sponsorship of the UK's most popular TV show Britain's Got Talent.
The company has forecast full-year earnings will for 2009 will now exceed market expectations after system sales – takings from stores and online – in the 13 weeks to 27 December were up 15.6% to £112.4m.
Domino's Pizza is also the broadcast sponsor for ITV dating show 'Take Me Out' presented by comedian Paddy McGuinness and produced by talkbackThames.