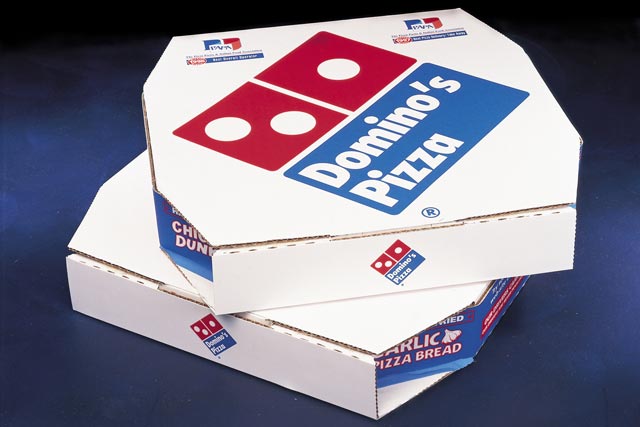 The first two stores will open in the spring and will be situated on the M4 in Wiltshire and the M40 in Oxfordshire.
The chain currently has 665 stores and plans to have 1,200 stores by 2020.
All the new stores will be franchised, in line with other Domino's stores in the UK.
They will be open until 11pm, in keeping with existing stores.
Chris Moore, chief executive of Domino's Pizza, said: "Motorway services have really developed over the last five years and this is a great chance for us to start feeding hungry road users."
The move comes as the company reports that its pre-tax profits rose 27% to £38m in its full financial year, boosted by an uplift of nearly two-thirds in online sales.
The group said that sales generated from its iPhone app in the UK and Republic of Ireland exceeded more than £1m in three months.
Moto is a motorway services operator with 48 sites across the country.