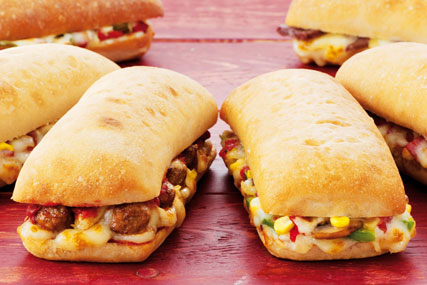 The pizza chain has rolled out its lunchtime menu across its 496 stores in England after soft-launching it in select outlets late last year.
Domino's is now set for a marketing splurge behind its menu in the second half of the year.
The company has heavily invested in social networks as part of its marketing effort. Earlier this year it launched a social media campaign on Facebook rewarding users' brand loyalty with prizes and special offers.
As part of the campaign, produced by BLM Quantum, a superfans app sends users a promotional code linked to an offer.
It has also targeted consumers via the mobile social network game Foursquare.
All Domino Pizza outlets are open during lunch hours serving its new range of oven-based sandwiches.
Flavours include vegi supreme, cheese steak melt, and spicy nuclear with tandoori chicken and jalapenos. The sandwiches are priced at £3.49.