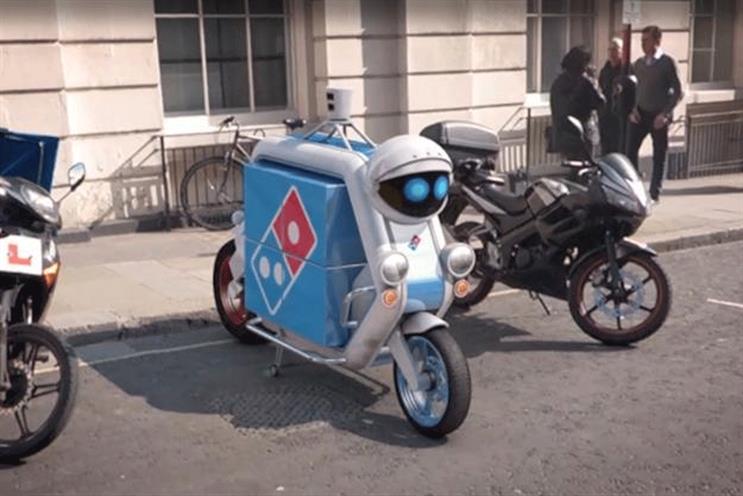 From today, Domino's customers will no longer be greeted with a pizza delivery person when they order a pizza from the chain, instead they'll be met by the autonomous delivery vehicle.
Domino's said the vehicle, which is able to carry 400% more pizzas thanks to being driverless, will track customers orders by GPS and Domi-No-Driver's H.U.N.G.A.R. system (Hunger Detection And Ranging) will detect any obstacles en-route, ensuring maximum safety for road users.
However, in the case of any potential accidents, it said an LED screen will flash up with messages such as "Sorry", "Apologies" and "What am I like?".
Customers will receive a notification to their smartphone or tablet with a passcode when the Domi-No-Driver arrives at their address, which they will then need to input to access the Heatwave 2.0 order compartment and collect their pizza.
Simon Wallis, marketing director at Domino's Pizza UK, said: "While driverless vehicles once sounded like science fiction, it's now within our grasp – and harnessing this innovation for pizza delivery opens up a new world of opportunities for us.
"Working with the latest technology helps to ensure our customers have the best possible experience, so we're really excited to bring these amazing vehicles to streets across the UK."