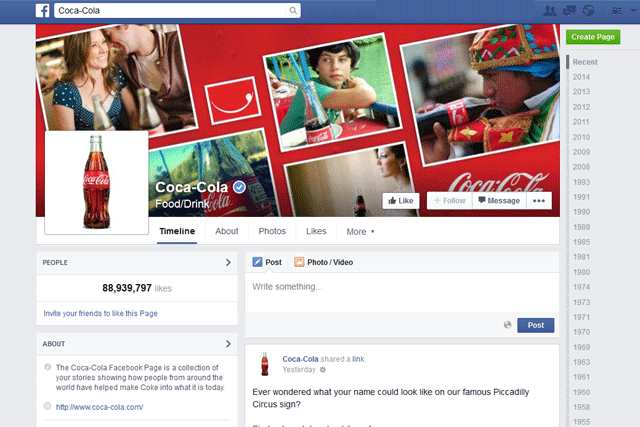 Speaking at a Global Academy of Digital Marketing (GADM) event in London, Miles acknowledged that consumer behaviour was changing rapidly, but suggested brands should always keep shoppers in mind first.
He said: "I see neat technology being deployed and then you think – what's that doing for the shopper? Is it just being done for the technology's sake?"
Miles said just 10% to 20% of a brand's marketing budget should be spent on spotting new trends, while the majority of activity that targets the mass market should rely on less "fancy" technology.
"A lot of what we're doing relies on text messaging, which is technology that everyone's happy with," he said. "That's where we're still working with an at-scale audience."
On a smaller scale, Coca-Cola used location messages around the World Cup to boost sales. The drinks brand used geofencing and location-based messages to target consumers as they entered the 100 biggest Tesco stores ahead of certain matches.
"We knew our packs would be at the front of the store, so we were linking the physical and digital world. It was around a big England game, and [we knew] the shopper mindset would be – I need to get something for the family to watch the England game together."
Coca-Cola sent around 500,000 messages during the campaign, with 19% of those targeted going on to buy Fifa World Cup-branded packs, Miles told Marketing.
Coca-Cola is also looking at iBeacons to try and better integrate digital and physical shopping, Miles said.
However, he added that brands needed to "love change" while still making consumers the priority.
Miles said: "It's not enough to recognise change, it's not enough to embrace it.
"You need a mindset that really loves change, because it's full of opportunities.
"In big organisations, change is a nuisance because you can't process stuff the way you always do, but you have to look at things differently. It's a constant state of flux – I think that's brilliant."