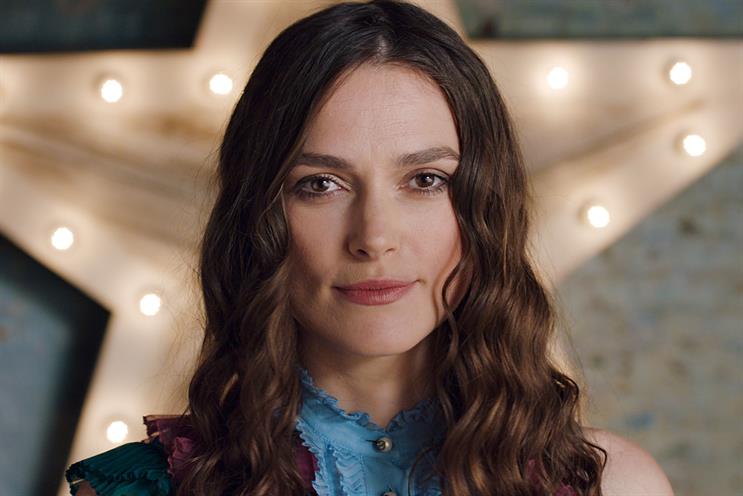 The online films urge people to use their vote in the nationwide referendum on 23 June and are meant to highlight the short amount of time required to vote – compared to the long term impact of the result on people's future.
Each of the stars performs an activity that only takes five seconds – such as Knightley faking an awards smile – while delivering the provocative message: "Don't let others fuck with your future".
Created by Adam & Eve/DDB, the Keira Knightley and Lily Cole films were shot by Anton Corbijn, the renowned Hollywood and music video director who was behind George Clooney thriller The American and Ian Curtis biopic Control. The films were produced by Black Label.
Recent polls showed that only 50% of under-35s plan to vote, despite younger generations being most profoundly affected by the outcome.
The ads were launched this morning after a poll for The Daily Telegraph today says the Brexit campaign is narrowly ahead on 49%, with Remain on 48%. The ORB poll shows that Leave has increased its support among the electorate as a whole, not just those who say they will definitely vote in the referendum.
Cole said: "I was concerned to see how low the voter turnout levels are anticipated to be among young people, who will arguably be most affected by this decision.
"I've also been frustrated by the divisive and negative nature of much of the campaigning... So we wanted to do a neutral and positive campaign to encourage people to get involved, and make their opinions."
The ads were written by Jo Cresswell and art directed by Sian Coole at Adam & Eve/DDB.