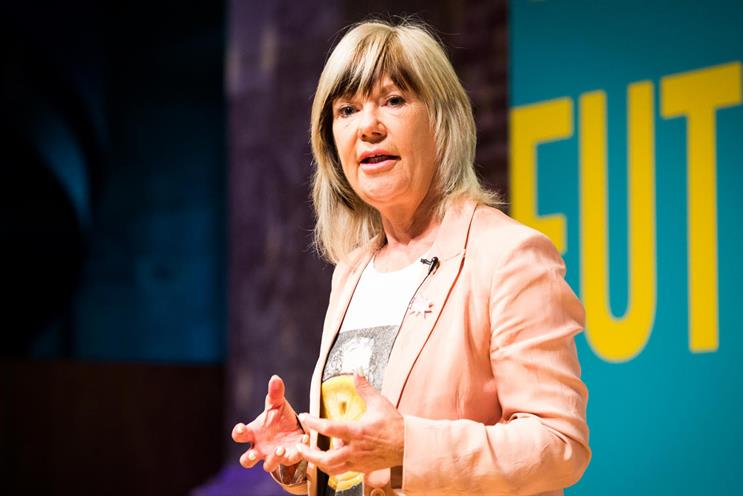 Speaking at the Creative Equals Future Leaders conference in London today, Kelly said that creativity can create a window in which you can see the world in a new way and challenge inequality, but to do this requires courage.
She said that traditionally women haven't been groomed to be courageous. Kelly explained: "Instead we have been groomed to be the opposite. When you have been told that menopause period, race and class are sources of shame, not stories we should share it becomes harder to share."
According to Kelly, generation after generation of women are still being groomed to be passive, to be docile, to negotiate compromise and collude. She added: "It is hard therefore to make change happen. This is why its so extraordinary that women continue to push for change."
However, Kelly warned that it is difficult for women to constantly be "soloists" when it comes to pushing for change.
Owning your story
Kelly urged the audience to think about their own stories and how to share them. This is not just about presenting your best side to the world, but thinking about your truth. "Often the best part of your story comes from your deficit. On the flip side of tragedy or challenge women have built fantastic movements," she explained.
She added that the jeopardy of being a woman is different depending on where you are. Yet women facing domestic violence across the globe have a universality in their experiences and challenges. It was this shared experience that spurred her on to create change.
Sharing the story of how she started Wow nine years ago, she said she was inspired to launch the global festival for women because she was so tired of hearing young women say "I'm not a feminist, but..." and then describe the inequality they faced in their lives. "I thought it wasn't fair to them to assume the world was equal," she added, and that it was this that provided her with the compulsion to make change happen.
Turning to the audience, she urged creatives to "make it a compulsion not just to be creative but to be courageous. You are storytellers and, above all else, we must believe a better world is possible."
Collective moments
In the wake of a the range of social media-powered movements, Kelly touched on the power of the collective of women when they come together and say "I insist you hear us".
According to Kelly, historically many often these movements have been denigrated and turned into stories designed to keep women out of power. "The big issue is: do we have the courage to say the excitement of gender equality is not just about human rights? Imagine the excitement of the world if we all have different life experiences and don't just zero into our tribe."
She added: "Enragement takes you quite a long way, but love can take you further."