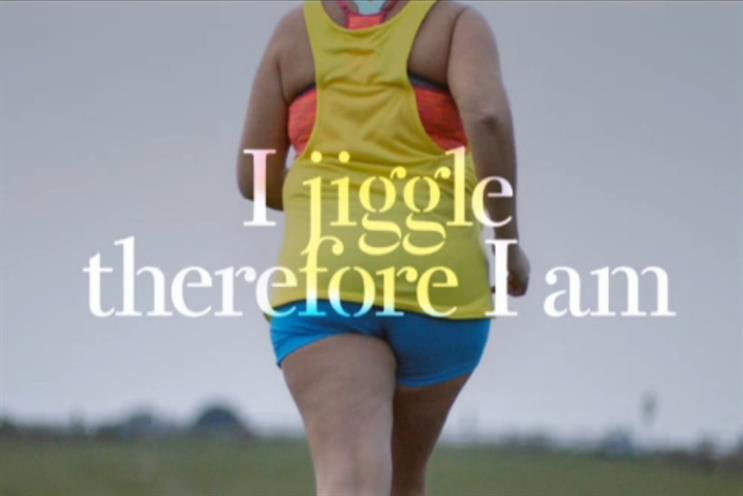 Speaking at Advertising Week Europe, Joseph talked about how brands looking to tap into women's sports must speak to female consumers in an honest and truthful way.
They will not be deceived by unrealistic images like women looking fantastic in a spinning class, or running a marathon without breaking a sweat, she said.
"We know when we are being sold a lie," she said. "What women want is brands that respect them enough to tell them the truth." She said that Sports England's much-lauded "This Girl Can" ad proved it is possible to make beautiful ads that are honest.
The highly-awarded ad encouraged 2.8m women (aged 14-40) to do more sport and exercise in the year following its launch.
Joseph said in order for women to engage in sports marketing, brands need to focus on storytelling.
She pointed to the excitement around the rise of Leicester City in the Premier League as an example of how powerful storytelling is in sports. "It's not just an extraordinary journey, it's a lovely story," she said.
Misha Sher, head of sport and entertainment MediaCom EMEA said that he has been encouraging clients to invest in women's sports because unlike men's, which is a highly competitive and expensive, there is more opportunity to "own it" for women's.
"The women's game is completely untapped – and you can shape the game the way you want. For a brand to come in and really shape it, you don't have to pay a lot at the moment," he said.
"If you put money behind an activation you can drive some incredible stories."
But the time is now. In 18 months to two years' time, it will be crowded and prices will go up, said Sher.
Sports marketing for women formed another discussion at this year's Advertising Week. Chris Carroll, the ex-marketing director for Under Armour, said that women are "critical" for the future of the business.