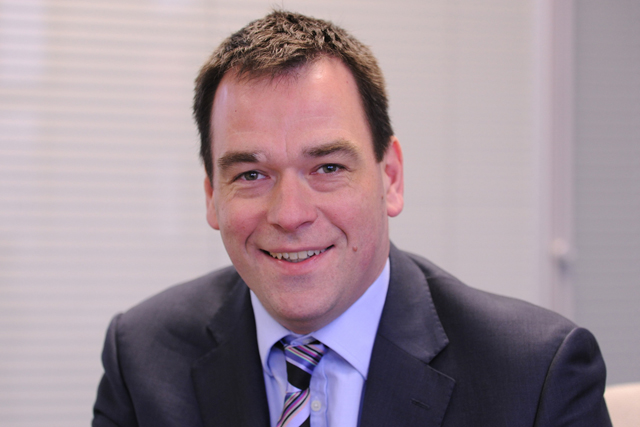 Fahy was addressing an audience of marketers at Marketing's Mobile 2014 conference in a session focused on proving the ROI of a mobile marketing strategy.
He was joined on stage by Nick Buckley, head of global mobile marketing at Sony Mobile. While both men acknowledged evaluating the ROI of mobile marketing was important, they stressed that it was equally important to use intuition and instinct.
Fahy said: "There was an interesting fight we had internally. A heated debate between the people who are ROI-mental and the people like me, who said, 'Look at the people sitting around this table using their mobiles'.
"Look at what our customers are doing and follow them. Sometimes you won't have all the tricks – don't wait for ROI; just get on with it."
Fahy downplayed the pressure on marketers to prove ROI and always speak in terms of measurability, adding that while William Hill was not as good as it could be on tracking, it knew that mobile was a "very important channel for us".
But while he was sceptical of the level of lip service paid to measurability, he did not dismiss it outright.
Fahy said: "If we can get those metrics more established and pushed through to the business, that's brilliant, but right now it's about getting the customers in and using the channel.
"People get obsessed with how much budget gets allocated. It's bullshit. We will spend less as a business on press [advertising] this year and more on mobile."
And if mobile didn't work, he added, the firm would reallocate its media spend.
He said: "Mobile is a huge part of the conversion journey. Our relationship with press will change quite dramatically over the next few years, with mobile [spend going up]. You have to follow where your customers go."
Meanwhile, Buckley argued it was important to consider the wider picture when it came to evaluation.
"I try to approach mobile as something that's integrated," he said. "Absolutely, mobile should be part of everything we do as a marketing team."
But he admitted that attributing sales to specific channels was far from a rigorous science.
He said: "It's a bit of a grey area, isn't it? Where the sale comes from – it doesn't really matter, does it?"