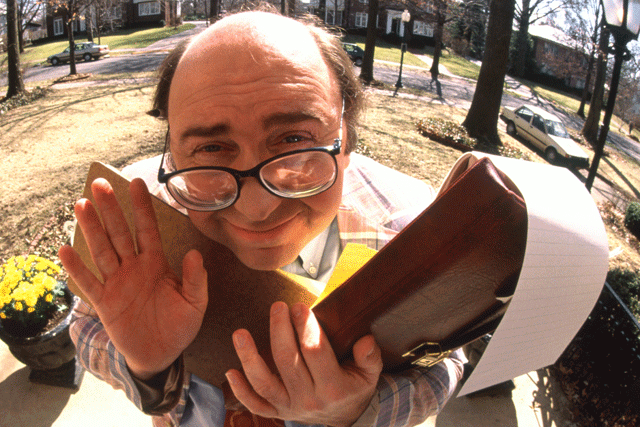 Face-to-face marketing has been a hot topic recently, thanks to consumer campaigns, a self-imposed door-to-door sales ban by a major energy supplier and an investigation into the practice by energy regulator Ofgem.
Unsolicited doorstep selling made the mainstream news this month when British Gas, responding to a call from statutory consumer body Consumer Focus, announced a three-month suspension and review of the practice.
British Gas has entered discussions with consumer bodies over its future approach, with Ian Peters, managing director of the company's energy division, saying he wants its advice to be trusted by consumers. In its current form, he says, doorstep selling is 'no longer a sustainable way to engage or build a relationship'.
Talking builds trust
The energy sector may have decided to act on public irritation with doorstep-selling techniques, but face-to-face marketing takes many forms across sectors where consumers aren't keen to engage. So can it remain an effective trust-building device with an increasingly sceptical public?
The days of the travelling salesman may be over, says Pete Markey, chief marketing officer at insurance group RSA, but face-to-face marketing can still be a powerful tool if the environment and timing are right. 'People don't want someone cold-calling at the door, but if you are there at the right moment, the customer will be eager to know more,' he adds.
Insurance customers are particularly open to this form of marketing after consumers have made a large claim, he explains, and the loss-adjuster's visit is often a 'very powerful moment' for marketing new products and services.
Similarly, telephone follow-ups to online queries generate good results, as do direct brokerage sales for customers who still buy insurance policies from an individual salesperson. 'If the customer is engaged in the selling process, it's a perfect time to target,' says Markey.
The issue is also a generational one, he points out. Older customers are happy to be marketed to in traditional ways, but younger people prefer to buy online, where comparison is easy.
Beyond the doorstep
Will Orr, director of marketing at British Gas, agrees that online is becoming a more significant channel, but says face-to-face still has an important role to play, as it can develop beyond doorstepping to deliver effective marketing.
'For some time, we have been developing approaches such as events, retail and appointment-based selling,' he says. 'As we sell a wider range of energy products, we think a face-to-face conversation can still be a very positive experience for a customer, as long as it is not unsolicited or interruptive.'
Four of the 'big six' energy suppliers - Scottish Power, Scottish & Southern Energy, EDF and Npower - are under investigation by regulator Ofgem over whether their doorstep sales practices contravene its rules.
British Gas is not part of the inquiry, but it has decided to call a halt to the practice and concentrate on selling 'on our customers' terms', says Orr. 'Unsolicited door-to-door selling was increasingly outdated.'
Yet while British Gas consigns this method to history, some other sectors are embracing it. According to Richard Pattinson, head of retail at Sky, as more home-owners take multiple products from the broadcaster, there are significant benefits in having a detailed conversation with customers.
With that in mind, Sky retains a door-to-door operation, to talk directly to existing customers about their entertainment and communications needs. Sky is also expanding its 300-strong chain of retail stores to demonstrate the services it provides.
From here to Infinity
Similarly, BT is opting for 'face-time' to market its Infinity broadband service.
'It may seem obvious, but customers like to be able to speak to someone face-to-face to discuss and ask questions,' adds Jasmine Holland, PR manager at BT Retail.
Perhaps it is energy companies in particular that have a bad reputation at the doorstep. Consumer Focus energy expert Hannah Mummery warns that 'nine out of 10 people who have bought energy in this way say they would never do it again. Cold-call doorstep sales are outdated, unwelcome and unpopular; it is clearly not good for business'.
In a changing landscape, the debate over face-to-face marketing is not simply an issue of consumer trust in how brands market themselves on the doorstep; timing and what's on offer to the consumer are equally important factors. As Markey says: if the timing is right, the marketing opportunity could be perfect.