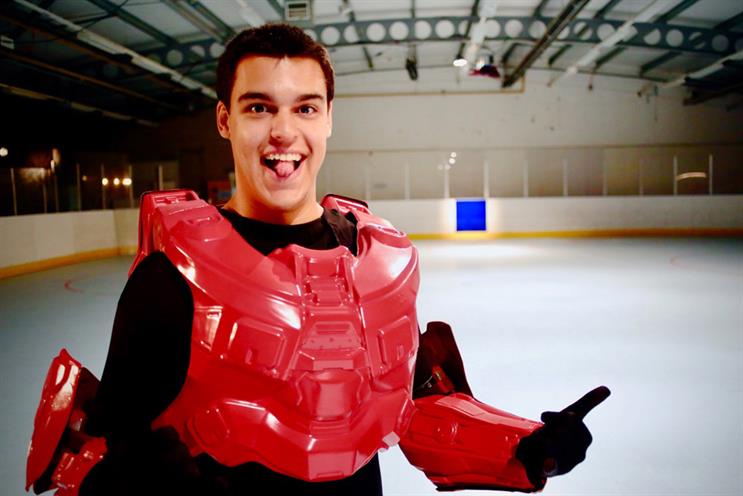 Created by OMD UK and Oath, the campaign works with three of the biggest YouTube gamers challenging them to prove that they are the boldest in Europe.
ALi A, Alpha Sniper and Jelly will play some of the most hotly anticipated Xbox One X games including Sea of Thieves, Forza 7 and Halo 5.
The influencers will recreate scenes from the games as real-life challenges filmed in interactive videos.
Users will be able to flick seamlessly between gameplay footage and the real-world footage.
"Gaming is a key passion point for our audience and this partnership with Xbox is a brilliant fit to showcase our BOLD positioning and 'fun time together' mantra," Robert Pawson, senior brand manager at Doritos Europe, PepsiCo said.
Ali A is a huge car enthusiast and car gaming fan with over 9 million YouTube subscribers. Being put to the test in a Forza-themed racing adventure, he will take on the GP circuit at the famous Nürburgring in real life.
Jelle or 'Jelly' is a Netherlands-born, English-speaking YouTube star whose channel has passed 7 million subscribers. He'll be challenged with a Sea of Thieves adventure, dodging circling sharks, fighting pirates and stealing treasure, shot in an idyllic bay in sunny Portugal.
Alpha Sniper is a gamer whose channel videos are focused on FPS games such as Call of Duty, Black Ops and video challenges. He'll take on the Halo Grifball challenge in real life.
"Xbox is a unique creative canvas that is also unique to Oath, with a hugely engaged audience," Mark Melling, head of Oath's branded content arm Ryot Studio, said. "Our production team worked in close partnership with OMD UK and Doritos to produce new and exciting interactive content that resonates with this community and can live on this platform and beyond."
The content will be pushed for four weeks across Doritos' social channels and Xbox HUB pages.
The campaign will be supported by an on-pack promotion in partnership with Xbox, offering customers the chance to win a new Xbox One X every day.