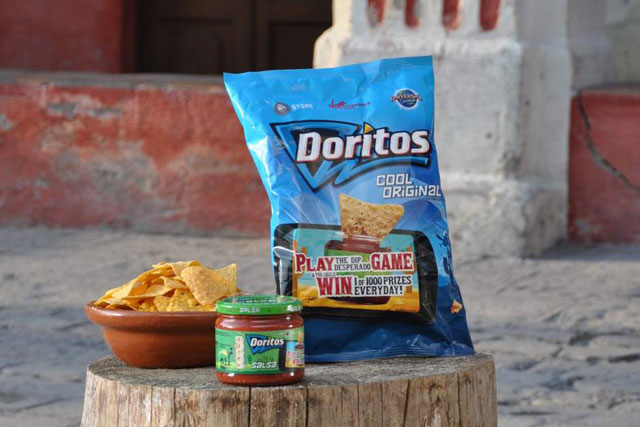 The Dip Desperado game launches on 20 June and is available on Facebook and as an app.
The game will be supported by activity including TV, PR, and a digital campaign via Facebook, gaming sites and mobile phone. The above-the-line activity will be handled by AMV BBDO.
Players have the chance to win more than £770,000 worth of prizes, including a trip to Florida.
PepsiCo believes UK consumers are lagging behind their US counterparts in terms of their consumption of dips with their chips.
It claims half of Americans who buy Doritos also buy a dip, compared to one in 10 in the UK.
The promotion will run across Dorito's variants including Lightly Salted, Hint of Lime, Tangy Cheese, Fajita, Cool Original and Chilli Heat Wave.