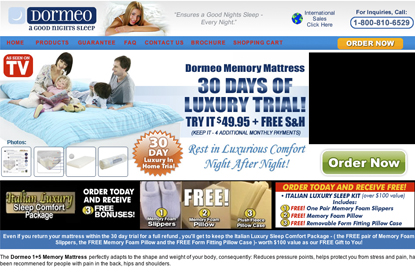 The company is seeking an agency to produce a TV campaign aimed at highlighting the mattress's features and raising awareness of the brand in the UK market.
TVShoppingdirect, which also owns brands such as the Ped Egg, has previously created global advertising in-house through its American headquarters. These 30-minute infomercial-style spots have then been adapted to suit local markets.
The move to appoint a UK creative shop marks a shift in its marketing strategy towards a market-by-market-based approach.
Once the successful agency has been appointed, the company plans to kick off a search for a media planning and buying agency.