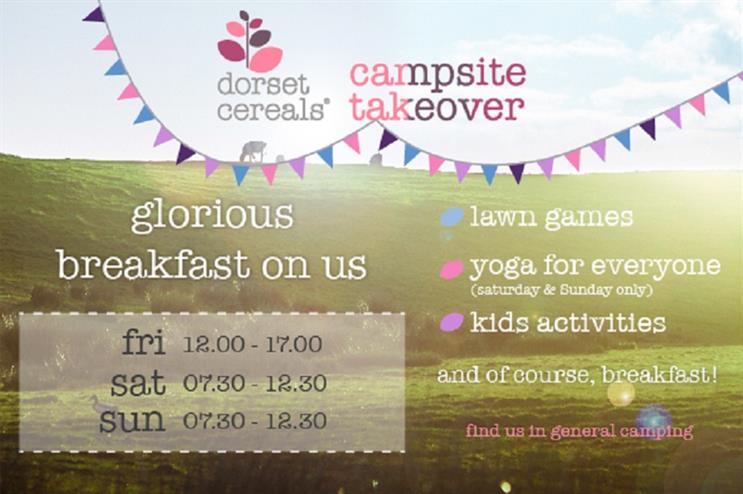 As part of the takeover, festival-goers will benefit from a helping-hand from Dorset's team of ambassadors with setting up their tents and carrying their belongings from their cars to the festival site.
Campers will also be invited to a free Dorset Cereals 'breakfast extravaganza' complete with long banqueting tables lined with the Dorset Cereals, yoghurt, milk and juices.
A range of morning activities including yoga, kids morning wake up sessions and face painting, will be on offer to shake away the morning cobwebs and get guests ready for the day ahead.
To further maximise brand engagement with parents and children, there will be an all-day games area and treasure hunts around the campsite.
Campers will be given a Dorset Cereals laminate which they can attach to their festival lanyard to make sure they don't miss out on any of the fun.
The takeover is being led by experiential marketing firm Circle Agency.
The festival is set to welcome 20,000 music lovers each day, with performances from Jamie Cullum, Bryan Ferry, All Saints and James Morrison.
Comment below to let us know what you think.
For more activations and experiential campaigns in London, download our latest report, London's Experiential Playground.