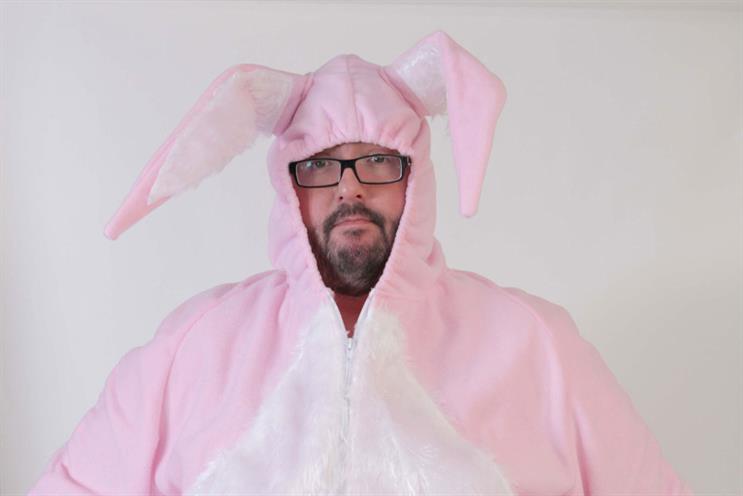 The 30-second ad stars 'The Office' actor Ewen Macintosh dressed as a pink rabbit, in one of four spots promoting the online bingo site.
The campaign features Dorothy, a bingo-playing 'Hyacinth Bouquet'-style character and her husband Brian, in a series of excruciating comic sketches.
In the bunny sketch, having sought advice from her friends at Dotty Bingo about how to spice things up in the bedroom, Dorothy confides that she's trying "a rabbit", before Brian appears from the en-suite, wearing the pink fluffy outfit.
Craig Perrott, bingo manager at Dotty Bingo, said: "There's just no predicting how [broadcast advertising vetting body] Clearcast will react these days. They allowed us to air an ad which includes the phrase 'deep throat' in daytime, but showing the less than Greek god-like Ewen in a rabbit suit before 9pm is a no-no."
The ad – which will appear on ITV, C4, 5, and Sky – was created by ABF Pictures with media planning from TRT Direct. The copywriter and director is Matt Barraclough.
It is one of four ads forming the campaign – with "ketchup" yet to be released, "deep throat" having launched on 22 May, and "workout", which launched on 15 May.
Clearcast declined to comment.