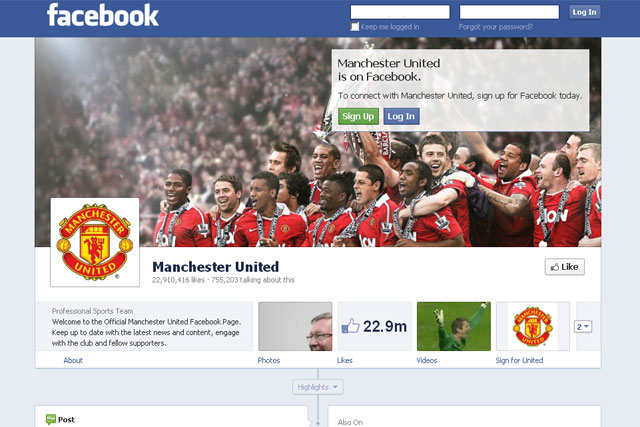 The timeline for brands look the same as the one for consumers, launched at last year's f8 conference.
The large format image at the top of the timeline creates a much more branded experience than former brand pages, which has previously been a complaint levelled at Facebook by advertisers.
The pages have become more personalised, allowing users to see their friends activity on brand pages. It has also rolled out tools for brands to help with page admin and logging activity.
Dove has "curated" the brand's history on its timeline, reaching back to 1957. It also has posted highlights from its famed 'Campaign for Real Beauty'.
Burberry, which launched its Facebook page in 2009 and was one of the first brands to launch a Google+ page, is also is using the timeline to nod to its heritage. It also includes the YouTube livestreams from its shows from 2006.
Likewise, Manchester United's page enables fans to browse through its 134-year history. It has added 300 pieces of new content for its 22.7 million Facebook fans.
In the US Coca-Cola has become one of the first brands to launch a timeline, reaching back to 1886 when it was founded.
It has also posted its ads over the years on its timeline, including a video of its recent Olympics campaign, featuring Mark Ronson.
Facebook is poised to demonstrate the changes to brand pages this afternoon at its inaugural Marketers World Conference and more updates are to follow on Brand Republic, which has also just rolled out its Facebook Timeline.
Facebook has worked with around 40 brands to launch pages, but the tool is available to any brand to use.
The revamped pages follow shortly after Twitter launched its enhanced pages for brands.