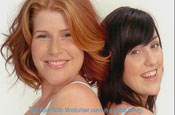 Dove TV launched in the US last week, and is due to debut in the UK over the next three months as part of the relaunch of Dove.com.
According to Unilever, it will provide a 'unified worldwide digital presence designed to be a trusted source of information, education and inspiration' for consumers interested in the brand.
The channel, which has been created by Ogilvy and MSN, will feature an interactive message board aimed at encouraging Dove consumers to take part in the 'beauty debate'. Unilever claims the site will be personalised to each visitor's experiences, according to the areas they view most regularly.
The 'Campaign for Real Beauty', launched in 2004, has attracted both praise and criticism. It has been lauded for eschewing thin models in favour of 'real women' and challenging perceptions of beauty, but some commentators have accused Unilever of marring this with a hypocritical use of sexist imagery in ads for its Lynx brand.
This year, Unilever is extending the Dove brand in the UK with a Go Fresh range of deodorants, body washes, handwashes and a cleansing bar. Its launch will be backed by a £4m campaign featuring Alicia Keys, and aimed at women in their 20s.