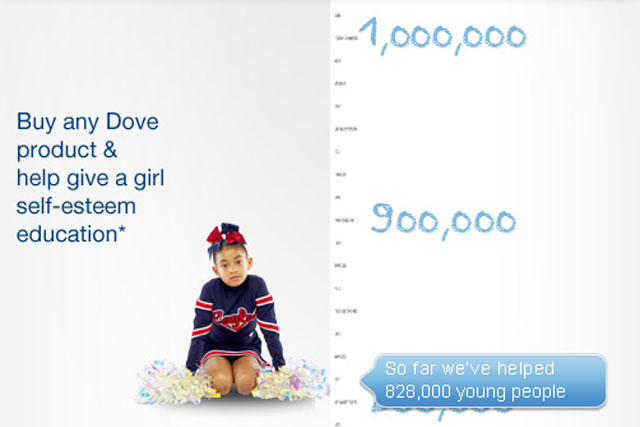 Fernando Machado, global brand development vice-president, Dove Skin, said the social-media network is key to engaging with consumers one-on-one, despite the difficulty in measuring ROI.
He said: "I didn't make the call on developing this based on ROI, it was based on community.
"Other brands think advertising on Facebook doesn't pay back, but for Dove, this is the right thing to do."
The company has rolled out a "Dove ad makeover" Facebook app in the UK after it tested well in Brazil and Australia.
The app allows users to replace "negative" ads for products such as weight-loss supplements with "positive" Dove ads that boost the recipient's self-esteem and have been paid for by the brand.
The activity will support upcoming above-the-line marketing for Dove's 'Campaign for Real Beauty' initiative.