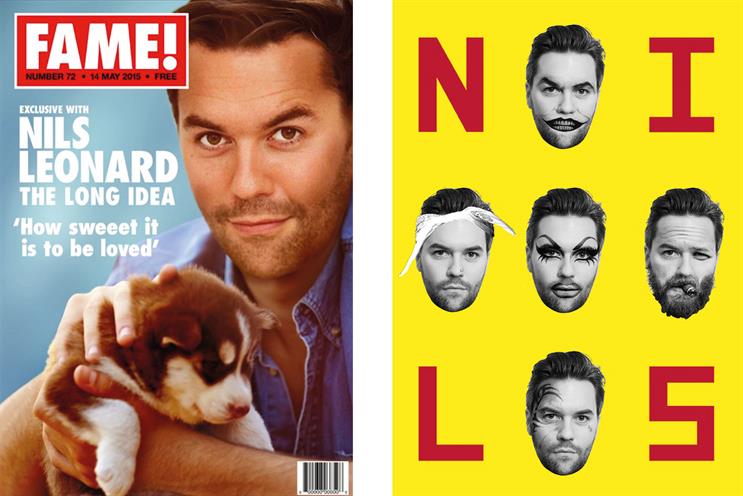 Newsnight. Today. Channel 4 News. All respected programmes on which ad executives have featured. Not so for Grey London's chairman, Nils Leonard, who appeared on CBBC last week. Leonard was on Vote For Me, helping three 11-year-olds in a mock campaign to be their school's head teacher. "You're the client," Leonard told the children after they sat through two of Grey's creative teams pitching for the work. "I think you should make it clear to the team that haven't worked hard enough that they've disappointed you." Hopefully, he doesn't feel disappointed about the effort involved in his birthday cards from Grey (pictured, right). "Bandana Nils" gets our vote.
Hungry for success
Diary commends those who raise money for charity. It really does. But fundraising stories rarely make good copy, and you can only feign interest for so long when agencies bombard you with tales about staff cycling to John o' Groats or the day they wore their pants outside their trousers. So, hats off to Rainey Kelly Campbell Roalfe/Y&R's George Bartlett, who is doing something astonishing for charity – fasting for 19 days. The 21-year-old is raising money for victims of the Nepal earthquake: on day nine of his fast (when Diary spoke to him), Bartlett had already dropped from 13.5 to 12.9 stone on a diet of tea, coffee, vitamin C and salt replenishers. If he did it while wearing his pants outside his trousers, Diary might even consider donating. You can follow him on Twitter @GeorgeBBartlett.
A&E trip proves a hit
Adam & Eve/DDB has embraced the philosophy that good ideas can come from anywhere. The agency's planning partner Toby Harrison was riding in the back of a cab when he got chatting with the driver, who told him about his idea for an app. It must have been good because now the agency and the cabbie are in business. Diary doesn't know much detail, except that the app has something to do with football. That is, unless someone just heard "right winger" in the wrong context.