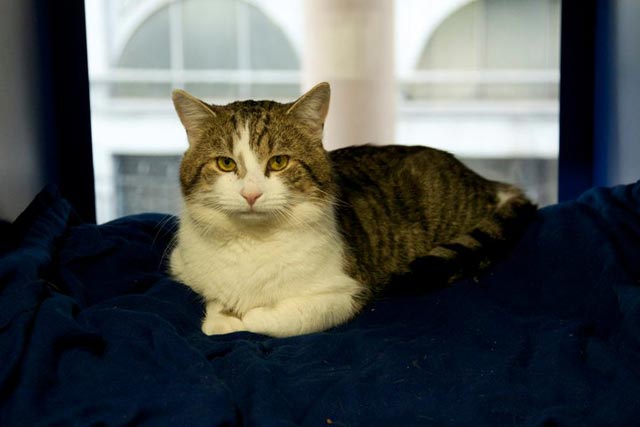 The ads are running in today's (Wednesday) issues of The Sun and the Daily Mail.
They feature Larry sitting atop a wall, which has an image of the Downing Street street sign on it.
The ad, created by design agency Juice Creative, features the text: "Good luck in your new home, Larry".
The four-year-old tabby previously resided at London's Battersea Dogs and Cats Home, before moving to the Prime Minister's home.
He made the move after TV cameras caught two sightings of a rodent in the same vicinity as David Cameron.
At the bottom of the ad, the text reads: "Whiskas proudly works with Battersea Dogs and Cats Home to re-home cats like Larry."
Whiskas has a brand partnership with Battersea and is owned by Mars Petcare.
Last week, Mars teamed up with the FA to launch a nationwide initiative aimed at encouraging more adults in England to play regular football.