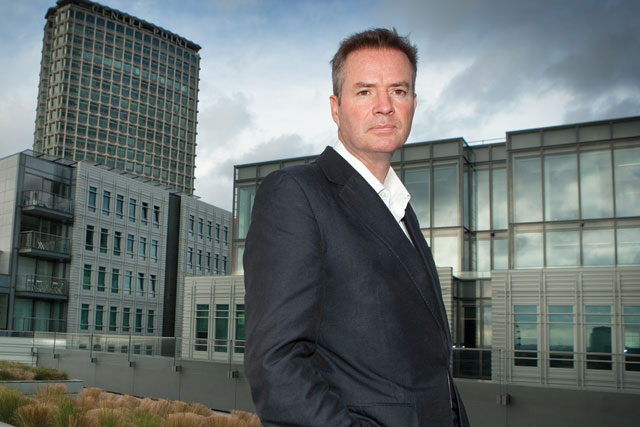 DAVID WALSH - HEAD OF BUSINESS PLANNING, MINDSHARE
- Is there growth in the UK economy?
Factors outside of our control in Europe and further abroad are shaping our economic future at an alarming pace. The latest forecasts predict weak growth in 2012, but the odds on a UK recession have shortened to 20 per cent (Bank of England, Inflation Report). The Olympics and the European Championship will hopefully provide a much-needed investment and confidence boost next year. Brands are built over the long term and it's critical that guardians of brands take an equally long-term strategic view. As The Futures Company highlighted in its latest 2011 consumer outlook study: "Brands need to show they understand how consumers are feeling through offering long-lasting value and a reason to hope for the future. Equally, they need to help consumers in managing uncertainty and make them feel more in control."
- What are the main factors affecting the media sector and how do you think it will perform?
Corporate confidence is the most important thing. A willingness to make fixed investment is a strong indicator of readiness to invest in advertising. The willingness to make fixed investment is falling as uncertainty over the macro economy rises. This uncertainty relates principally to the size of the debt burden and who will end up paying for it. In addition, household budgets are also constrained by debt, rising taxes and sub-retail price inflation wage growth. Any rise in interest rates would have a further disastrous effect on household finances. We can also potentially rule out households as a source of new demand in the near future, particularly as the UK consumer is now "saving" for the first time in ages. Overall, as we see slower growth in Western Europe, the question is what this means for brand strategy.
- What role can media play in driving growth in the economy?
Media can make markets more efficient and stimulate consumer demand. Apart from consumers, the other sources of demand are exports (outlook worsening), public sector (falling) and corporate investment (good, but outlook worsening).Interestingly, though, it is worth mentioning that advertising is behind lots of the digital models, so increased innovation in that sector is likely to be creating value and potential future growth.
- Should we still be demonising the banks?
The banks, regulators and the Government need to be accountable but, at the same time, remain globally competitive. Consumers also need to be accountable and more responsible in the future, as there was a belief in the past that we are worth more than we are and consequently borrowed too much money.
- What sector do you see leading the UK out of the economic downturn?
The export market should be the best route towards further recovery, although the relative devaluation of sterling has not done the trick yet. British innovation and ideas should be the key to future prosperity. We need to retain and attract talented people. In addition, there needs to be collaboration between different organisations that can really make innovation happen. Finally, the media can also play a role in reflecting a "new economic model" in the West and the emergence of new ideas.
DOMINIC O'CONNELL - BUSINESS EDITOR, THE SUNDAY TIMES
- Is there growth in the UK economy?
No. There are glaciers growing faster than Britain. We were up 0.5 per cent in the third quarter, according to the official figures, but some of that was activity displaced from earlier in the year, when we all stopped what we were doing to watch the royal wedding. Economists now think the economy is slowing, if that's possible, and that we might scrape to 1 per cent for the whole year. They also think, to use the jargon they love, that "risks are to the downside", which is a euphemism for "uh-oh". It's easy to be gloomy. The eurozone is still in crisis, our banks are shedding all the sludge they accumulated in the boom and public-sector job cuts are only now making themselves felt. There are pockets of business that are doing well, namely those exporting to Brazil, India and China. The world economy should still grow by 4 per cent this year.
- What are the main factors affecting the media sector and how do you think it will perform?
One of the curiosities of the crisis is that corporate Britain is not in bad shape. Companies had a nasty shock in 2007/8. They slimmed down and built up their balance sheets. Now, they have money to spend, so if savvy media companies can jemmy open their wallets, they will find cash. The chief executives I talk to are interested in two things when it comes to media. Efficacy - they want to know that it works, regardless of what medium it is - and quality. They want to be associated with premium content. The two things normally go hand in hand.
- What role can media play in driving growth in the economy?
Media is a creative industry that Britain should support. We might not be able to manufacture widgets as cheaply as China, but we can make Downton Abbey. Some people think that services such as entertainment are inferior to the manufacture of things. I don't agree; if you take a traditional view of exports, we would still be pining after Sheffield as a world centre of steel. A balance is the ideal, but Britain should not be ashamed to play to its strengths.
- Should we still be demonising the banks?
Demons require exorcism, and I'm not sure Sir Mervyn King has the right robes for the ceremony. The banks deserved a kick for their excesses in the good times, but they weren't the only ones at fault. The regulators that let them go mad should also take the blame - as should we, to a certain extent, because we all enjoyed the easy credit bubble. Well-funded banks are essential for economic recovery. In Britain at the moment, we are labouring under a catch-22. Politicians want banks to lend more to small businesses and, at the same time, are forcing them to husband their cash to build up reserves.
- What sector do you see leading the UK out of the economic downturn?
It's likely to be construction. It's clear that whatever extra cash the Government has is going to be spent on house-building, and it's keen to make it easier for private money to fund infrastructure, such as roads and rail. That's the obvious place to look; as is services. Manufacturing has some very bright spots, but Britain's competitive advantage, for the moment, lies in services and the myriad industries - legal, accounting, advertising, banking - that the sector embraces.