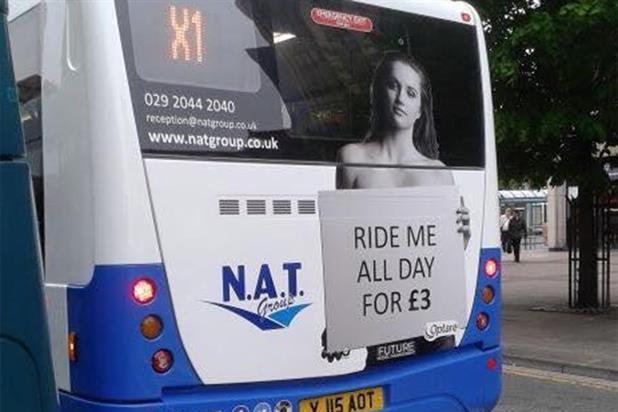 The ads, by Cardiff-based New Adventure Travel, were pulled yesterday after they sparked outrage on social media.
They feature a naked woman who holds up a sign that displays the line "Ride me all day for £3".
This morning a spokeswoman from the Advertising Standards Authority said people had complained about the depiction of the woman in the ads being offensive.
She added: "The bus ad would fall outside our remit as it is advertising by the company on its own property and would probably be a matter for the local authority."
Yesterday New Adventure Travel said the ads were designed to "make catching the bus attractive to the younger generation".
A statement on its website said: "The slogan of 'ride me all day for £3' whilst being a little tongue in cheek was in no way intended to cause offence to either men or women and, if the advert has done so then we apologise unreservedly."